WHAT SETS US APART - EPM MATURITY MODEL
The ultimate goal in any competitive pursuit is to achieve peak performance—and in the enterprise performance management world, that means reaching "column five" in the EPM Maturity Model.
Column5 is that elite stage in which the EPM process marries strategic, operational and financial plans to enable company leadership to execute strategic goals, immediately address changes in the market, and strengthen the organization. It's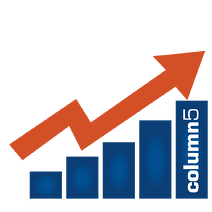 when business insights are updated in near real time for rapid and frequent analysis and on-the-go decision making. Most important, it's the point when your EPM effectiveness transforms into an elite competitive advantage that maximizes the value returned to your business and its shareholders.
Of course, Column5 recognizes that organizational change is challenging – it is our job to provide the vision, talent and tools that make the journey as painless as possible. We pride ourselves on an approachable, friendly style, and unwavering commitment to sharing our deep expertise in business process design and execution.
In transitioning your organization from where it is today to achieving "column five", we start with a comprehensive understanding of your organization's culture, management style and appetite for change. Throughout the process, we ensure that your organization gets the most from its EPM investment by transforming your process, technology and team's capabilities into an integrated solution that delivers outstanding enterprise performance, while positioning your company to achieve:
Prompt return on investment,

Lowest possible total cost of ownership,

and Long-term independence.