OutlookSoft was an innovative software vendor founded in 1999, by the same team that founded Hyperion, in the wake of Hyperion's acquisition by ArborSoft the previous year. Despite the common genealogy, the key objective of the OutlookSoft splintergroup was to create a product free from inherited limiting technologies and mindsets.
Moving away from the proprietary (and difficult to optimize) Essbase, OutlookSoft embraced the more affordable, technically superior OLAP functionality included in Microsoft's SQL Server with a unrestricted Excel front end. This simple formula would prove a very flexible and powerful way in which to build increasingly functional solutions.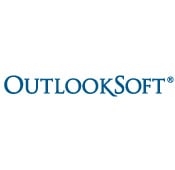 I founded Column5 in 2005 after having served as an OutlookSoft services director from 2000 to 2005. Several of my fellow alums jumped on board—and today, I'm proud to say, more former OutlookSoft consultants work at Column5 than at any other company in the world.
So, why is this bit of history relevant to customers of the OutlookSoft product or today's incarnation of the SAP product? Put simply, our team has more experience delivering solutions that offer superior functionality and alignment with the vision intended from the product's inception. We've evolved into the industry's most enabled team, with the best skills and vision to deliver effective solutions for our selected clients.
In 2007, SAP acquired OutlookSoft, and renamed the sole software product SAP Business Planning & Consolidation, or SAP BPC. With SAP's investment and robust development capability, the product has been expanded to support the powerful SAP Netweaver platform in addition to the pioneering Microsoft platform.
While some functionality and enhancements have been added, the core themes from the early days of OutlookSoft remain intact. Today's new integration capabilities with other EPM solutions, Business Intelligence tools, and SAP's potent ERP suite, give BPC users even greater ability to achieve a truly game-changing, enterprise-wide performance management solution.
Column5 remains alone at the apex of the growing pack of delivery partners who are equipped to deliver solutions based in BPC. Leveraging our unique experience and relationship with this product, our solutions frequently enjoy higher success, greater value, and more innovation than our competition…and often at a lower total cost of ownership.
We invite those interested in SAP BPC to include Column5 in their process to ensure you are comparing the best of what the flexible BPC solution has to offer with other alternatives in the marketplace. If you have already purchased BPC, and are looking for a service provider that can deliver superior results, please do compare the increased value Column5's unrivaled experience can deliver for you.