There have been many articles, white papers and webinars discussing the merits of accelerating the financial close process. And why not? According to a 2009 survey, since Sarbanes-Oxley was instituted, 52% of the 100 largest U.S. corporations added an average of five days to their close cycles. Of course, increased regulatory requirements are just one aspect leading to increased close times.
For companies of all sizes, the close process itself has become more and more complicated as we move towards a truly global economy. For companies using spreadsheets or inflexible legacy systems, the task of closing the books is a challenge, to say the least. There is some good news, however: A more recent survey suggests companies are beginning to shave time off the close process. Solutions such as SAP Business Planning and Consolidation (BPC) allow companies to improve close cycle times by providing a platform for repeatable, controlled, and auditable closing processes.
The close process is an integral part of the EPM Value Cycle--and accelerating the close process is not just an exercise in speeding things up. At a high level, the close process encompasses the following steps: Local Close > Group Close > Management Reporting > Statutory Reporting The last two steps are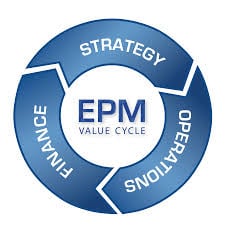 often referred to as the "Last Mile of Finance," which connotes the end of the road. After that, the finance department can sit back and relax--until next quarter! For companies with an integrated enterprise performance management (EPM) process, the close process is a step in an iterative cycle of continuous improvement. Looking at the Column5 EPM Value Cycle, you can see this represented by the Assess the Results and Uncover Value Opportunities steps.
Time saved in the close process can positively influence your ability to react to changing business results, if they are negative--course correct before it's too late--or, if they are positive, take advantage of an opportunity. In a recent CFO Magazine/Duke University survey, CFOs were asked what their top concerns were. Number one was "Ability to forecast results." (Number 2 was "Ability to meet margins," in case you were wondering.) In order to forecast results and to be accurate at it, you need to know what you did last period or quarter, among other things. Having timely access to actuals, whereby you are afforded the luxury of time to analyze the data, combine it with external data such as overall market conditions or customer sentiment analysis (including social media), and run through different scenarios before settling on an updated forecast, is one benefit of accelerating the financial close process. Of course, that is often overshadowed by just focusing on how fast you can report. The real benefit is in what you do with that time, the process improvements, and ultimately the improvements to the bottom line. Best-in-class organizations look at business processes from an integrated performance management perspective, rather than as discrete tasks. Decisions around these processes are much more than just about automating a manual consolidation or budgeting process--it has to be about improving business outcomes. It's about thinking beyond current pains, and viewing them in terms of a holistic EPM strategy. One quick and easy way to get started on that journey is Column5's free EPM Business Case Builder. You can access it through our iPad app, available at the Apple App Store, or on your browser at Business Case Builder.