You arrive to work after dealing with traffic during the 45 minute morning commute. After opening your online calendar the queasy and immediate reminder of the back to back meetings that begin your day. Suddenly, the familiar ding of the new email notification. You open the email to read that, despite your looming project deadline, your boss wants the team to attend an 8 hour mandatory training session held by the ACME training company on the new widget software application...tomorrow.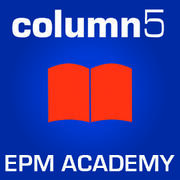 "But I don't have the time to spend an entire 8 hours sitting in a classroom!" you lament. "I already have a basic idea of how that widget software works anyway. It seems like such a waste of time to sit through an entire day and listen to stuff I already know. Plus I hate that I don't have access to the information once the trainer has gone. "
If only there was a better way...Column5 eLearning to the rescue!
eLearning covers a wide set of electronic based learning, such as computer-based training (CBT), virtual classrooms, digital blackboards and streaming video. eLearning is designed to be viewed via any computer, laptop, tablet and smart phone. Whether it's delivering information to students in multiple geographical locations or HR training to international corporations, eLearning is transforming how traditional information is communicated.
Why Column5 eLearning?
Our eLearning is flexible. Unlike live, on site training, it can be viewed any time, any place, by anyone. Courses are completed at the learner's pace and occur on the learner's time table, virtually. Material can be covered when you have time and can be reviewed as often as you would like, all without traveling to the classroom. As companies expand globally, the likelihood of employees being on the same time zone diminishes. Employees are more likely to work in different cities and countries. The Column5 eLearning suite is the perfect solution to deliver information to a team that is scattered throughout the world.
Our eLearning is more cost effective. While the initial cost of developing an eLearning course can be higher than that of traditional training, the cost is offset in the savings seen from no longer having to send trainers out to teach or to hire trainers to teach on site.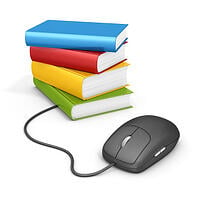 Through our proven eLearning process, learners have the ability to skip around through the course content and decide what topics they need to view in order to improve their job performance. Learners no longer need to site through an entire training session just to pick up the one or two concepts where they may need improvement.
There is better retention of course content. Our eLearning courses are designed to create a rich learner experience through interaction and multimedia which can be a more effective learning experience than traditional training sessions.
Receive credits through our training suite. Column5 is registered with the National Association of State Boards of Accountancy (NASBA) as a sponsor of continuing professional education on the National Registry of CPE Sponsors.
In addition, with Column5 eLearning:
Training delivery methods are specific to user needs.
Learners receive hands-on experience working with the system during training.
Training materials are included that learners can refer to on the job.
Now imagine that same scenario of arriving at the office after a 45 minute commute, preparing for back to back meetings and struggling to meet a project deadline. Which training option would you rather be presented with, traditional or Column5 eLearning?
---
If you are ready to begin the process and want to learn more about eLearning, click below to get started.