It's no accident that Enterprise Performance Management (EPM) ranks at the top of nearly every survey that evaluates CFOs' priorities. The role of the CFO has been expanding for years with acknowledgement that the business needs a strategic partner in every decision that is being made across the enterprise. More often than not, corporate decisions are evaluated on the basis of impact to profitability. It's widely accepted that the more sophisticated (based on detailed data, organizationally comprehensive, and market relevant timeliness) the analysis that can be provided to influence the quality of how decisions are made, the better. Sophisticated analysis when making decisions requires sophisticated solutions (technology, skills, and processes). But how does a CFO start to improve this capability in their organization?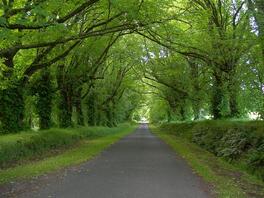 If a problem with the outputs of the process is suspected, savvy CFOs will reach out to trusted advisers, peers, and vendors to see what offerings may be appropriate to help yield an improved process. But this is, in my opinion, where the problems start.
Few advisors (full disclosure: myself included) have no financial interest in what path a CFO selects. Peers will have differing needs that justify a variety of solutions that may not apply to another CFO's circumstances. And vendors have a very open agenda in convincing a CFO to go down a path that suits their needs. Going down this path will lead to a predetermined outcome.
How does one avoid this? Get educated.
First, let's do a little check on what the definition of EPM is. EPM is an overarching term that covers the business process to make decisions to drive performance across an enterprise. There are two distinct components active within this process: Planning and Reporting. The EPM process seeks to answer two seemingly simple questions: 'What do we want to accomplish as an organization?' (Planning), and 'How well are we doing against our plan?' that's Reporting. Planning can be divided into three stages: Strategic, Operational and Financial. Reporting can be divided into two audiences served: Internal (management), and external. Sounds quite simple when you spell it out that way, but really, it could be argued that EPM is the most important process in a company. Whatever the buzzwords, EPM encompasses all those technologies and processes used in the above business cycles. In that light, EPM is often more comprehensive than most of our customers initially realize. Decisions made in changing processes, selecting a tool, choosing a service provider, and tapping internal resources to manage this system can have a far ranging impact on the degrees of success to be achieved.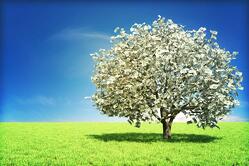 When contacting us, clients usually tell us they have a problem producing reports in an effective fashion. There are many different reasons why this is a challenge, but this is the almost always the net symptom they seek to remedy. The reports might require too much cumbersome manual manipulation to produce, error prone, inaccurate, slow, too high level, not very usable, or any number of other complaints a customer has. With this insight, we can now work backwards to identify all the gaps in our process that cause this condition.
Taking this structured approach to considering what it is about your EPM process that isn't producing the expected results for your organization will help position you to extract maximum value from any initiative.
At Column5, we recommend starting with the data model. What do you ultimately need to report on? Each element needs to be sourced and made ready for reporting. We recommend mapping out a model to support the integration of what are typically standalone processes in each business:
Strategic planning – plans extending beyond 18 months (typically 3-5 years)
Operational planning – includes demand, supply chain, manufacturing and more
Financial planning – the monetization of the plan
When all three stages are linked, reconcile, and are supported, we believe this means your plans can be leveraged to focus on the achievement of strategic goals.
Despite the compelling nature of the above blueprint for value, every company we work with has gaps in this area.
Next, consider the audiences you are serving with reports. Our guideline is to strive for every decision maker in your enterprise.
Finally, consider the relevant timing of updates to your plan data. If you have sensitivities to commodity pricing, a good practice is to index your activities to fluctuations of those key drivers. Most importantly, the more efficient and practiced your process is, the more often it can be executed. Our template calls for an ability to perform monthly rolling forecasts quickly. For many CFO's this kind of coveted insight into the status of the business and adjusted outlooks is an aspirational goal.
Holding brainstorming sessions with your team to think about this framework, and outline what the vision of your EPM capability of the future should be is time well spent. This will better prepare you for success with each consecutive phase of your EPM project.
Once you have a sketch of what you think your EPM solution should do in the future, you can select tools, and outside assistance on a much more educated basis.
For assistance in all aspects of EPM that leads to solutions delivering the highest possible value, contact Column5 Consulting.
Interested in learning more about Enterprise Performance Management (EPM) without hiring a consultant? Register for one of our upcoming webcasts or join us at one of our upcoming conferences/shows!