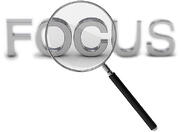 It is said that whether you are a pessimist or an optimist will determine how far you go in life. I believe it is those who look up, aiming for a destination beyond the horizon, that have the best chance for success. I've observed that this same categorization applies to EPM customers.
If you think an Enterprise Performance Management (EPM) solution is something you implement once and forget about, then don't bother reading this article. You're probably the kind of user to focus on minimizing cost of ownership vs. maximizing returns. If so, then this is not for you.
On the one hand, the business of conducting your finance operations requires costly resources to effect. People, technology, and time-consuming processes all cost money to operate. If you're the type to say, "We should be able to operate our finance function as efficiently as possible!" you'll get no debate from me. But if you're the sort that wants to focus on eking out more business value from the scarce resources that you do allocate to your EPM and finance functions…then you're just the sort I am looking for.
It's a case of a self-fulfilling prophecy – focus on a cheap system, and you'll have one that is cheap to operate. Want a world class system that makes your business run better? You can have that too.
So what does it take to "get more value" from EPM? It takes focus.
"Focus" comes in several forms: allocation of appropriate resources, dedicated time thinking about improving how your business approaches EPM, and of course, it takes sustained commitment. So what does that look like?
First, assign the right highly skilled people. I want the focal point for your EPM process/technology to be someone who understands your organization's strategy, knows the data infrastructure very well (including the pitfalls associated with complex data stores and master data that doesn't easily reconcile), and also knows the business rule definitions for most orgs within your enterprise. They should also have a feel for who your users are, what their preferences are, how they currently use EPM, and how they could/should leverage it in the future. They should also be able to identify areas of opportunity to remove non-value added activities in the EPM process cycles. Finally, they need to have a deep appreciation for technology like your ERP infrastructure, basic relational and OLAP database knowledge, HTML, BI, as well as Excel and VBA.
Right now you may be thinking you know exactly who possesses those skills in your company. If so, you're in the lucky minority. You wouldn't be far off the mark thinking I am speaking of a "unicorn" in your organization. It should be obvious why dedicating such a resource to this critical role would yield superior results for your EPM processes.
The majority of administrators I come across meet some of these criteria, but very few (if any) meet all. We know these EPM Unicorns are not only not in abundance, but there is no college degree program for this, so there will never be a large quantity of these strategic resources. Simply, they must be developed. And there is only one place that you can get the required information to make those resources highly tuned across all these disparate skills: Column5.
Putting an individual through our training is a great place to start. Signing up for our annual EPM Education Series is an excellent step that should be mandatory for any company that desires sustained success with EPM. Attending our BPC Logic Boot Camp and our System Administrator intensive sessions are what is required to develop a consultant grade capability in your organization. Only Column5 has made the investments to bring this information to the market.
Companies that follow this regimen are going to have greater internal customer satisfaction, reduced dependency on 3rd party consulting, and be able to leverage EPM to drive more value to their bottom line. What could be better?
The takeaway from this article should be "you get out of EPM what you put in." Success and maximum ROI requires a deliberate strategy…something most companies say they want, but then never take the steps to enable it.