Diverse case study presentations add to the rich content tapestry of the EMEA EPM Leadership Summit. In fact, attendees are clamoring for more customer-driven content each year. Is your company's SAP BPC implementation case study material? Here's a guide to help you answer that question.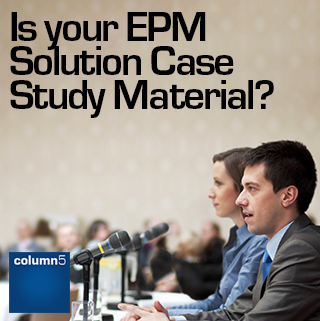 Research shows that only 25% of companies implement EPM products correctly. Unfortunately, this isn't limited to getting it right on the first try. EPM users understand how difficult it is to achieve success. If you got it right the first time, your story might inspire others to understand the possibilities when BPC is done right. If you overcame obstacles to achieve success, you also have a story to share that will help fellow attendees overcome hurdles sooner than they would have on their own. If you're currently encountering painful issues, it may seem that you have no value to contribute; however, your challenges may qualify as a cautionary tale to help others avoid the same pitfalls you encountered. We all know that EPM situations can quickly improve, no matter how bad you think they are. We subscribe to Winston Churchill's timeless observation: "If you're going through hell, keep going!"
---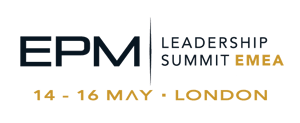 14 - 16 May, 2018
London
---
Case study presentations are simpler than you might think. The session's goal is for the audience to understand why you chose SAP's EPM solutions to solve your initial business problem, value estimate, and which alternatives you considered. How did you go about implementing? What went right and what could have gone better with your implementation? What kind of results have you achieved, and how did you approach improving your results? How do you measure success? What are you optimistic that EPM can achieve for your organization? What might you have done differently? Understanding these core facts is the crux of the EPM Summit's value, the EPM community, and the process of preparing and delivering such a presentation. You will find acceptance and appreciation from the audience, as well helpful advice coming from your peers. All past presenters can readily attest to this beneficial process.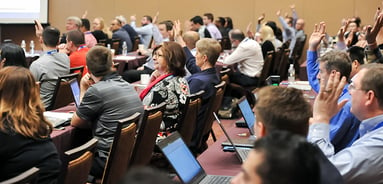 EPM success doesn't come easily. No high value solution is possible without overcoming difficult challenges. Whether you are past the challenges, in the middle of them, or just beginning to face them, your story adds to the SAP EPM community, and we want to hear it. Our review process includes questions about your story to help refine presentation content, focusing on common elements to benefit all attendees. Sometimes we may recommend presenting at future Summits, after you've made a bit more progress, but never say "No, your story is of no value to the community." We want all EPM community members to begin that path to greater triumph, and whether that involves presenting to your EPM peers this year or at a future Summit, engaging in this event is a catalyst to success with this technology.
Please submit your interest in a case study by emailing success@column5.com, and we will be in touch with you soon.
Related Content
---
Author Bio:
David Den Boer founded Column5 Consulting in 2005. Under David´s leadership, Column5 has evolved beyond its reputation for technically superior solutions to be an influential global provider of high—value EPM solutions. His prior experience includes consulting experience as Director of Services at OutlookSoft from 2000 to 2005.