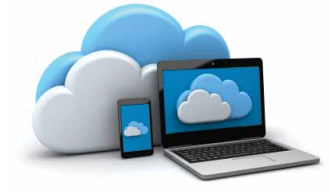 Column5 is at the SAP Conference for EPM, and was there to witness SAP's recent announcement of SAP Cloud for Planning!
We heard from Ivo Bauermann, the solution's owner, during the conference's keynote about this new platform that is planned to launch in early 2015. It aims to simplify financial planning and analysis by being built around the user experience, and specifically for the cloud. "Simple" seems to be its focus - embedded analytics, built-in reporting, and a modern look are some of the features we have to look forward to.
This could truly be a new face of Enterprise Performance Management! While we don't know all the details yet, this new option supports a quick deployment, is easy-to-use, and is a very collaborative solution. SAP hopes to emphasize that this one program in the cloud can take the place of what currently requires multiple applications. Businesses will be able to perform many tasks, including planning and analyzing, in just one interface.
As opposed to previous and current applications that are focused on technology, SAP Cloud for Planning is focused on people and how decisions are made in the planning cycle. SAP wants there to be regular and expected flows between different areas of financial planning and analysis.
They also explained that the ability to integrate their current top rated EPM (SAP BPC) application with the cloud approach will be available. Cloud for Planning deployment options include being positioned as complementary to BPC, or a stand-alone solution for those customers who just want to use a cloud-based solution. In Column5's informal discussions with customers, feedback indicates customers are excited about the possibility of using this as an optional launchpad for BPC data, while still preserving the power of BPC as their enterprise-wide platform for EPM. Others say they appreciate the nimble deployment footprint and quick startup time using the new product's cloud backend and mobile friendly front end.
Here at Column5, we are excited to see what new doors SAP Cloud Planning can open! As we learn new information, we will be staying up-to-date with all the ways this new solution can work across industries. Customers interested in learning more about SAP Cloud for Planning can be assured that this will be a topic featured in our upcoming EPM Education Series! Visit Column5EPMevents.com to learn more about our virtual and in-person EPM summits!
Regiser for one of our FREE upcoming webcasts on EPM best practices and thought leadership!
---
Read more from the Column5 EPM Thought Leadership Blog!