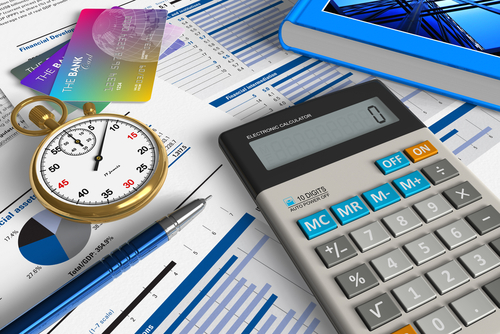 Christmas is almost here and some of you have no doubt already started your Q4/year-end close processes. The question for today's blog is, are you really ready for your year end? For many, the close process is still tough and painful, while others ease through the year end with a well-rehearsed, automated, finely tuned and well-managed process. That's pretty clear from our Close Cycle Rankings Research for 2014, where the fastest of the 500 largest companies in the world to report global consolidated results managed to consolidate, close and report in just 12 elapsed days after the year end, while the slowest took an astonishing 120 elapsed days.
How can such disparity exist, and what do you need to do to make sure your year-end process takes on stress-free characteristics, rather than stressful characteristics? The answer, quite simply, is that as Corporate Controller you need to take on the role of conductor, and educate every component of your financial reporting orchestra to make sure it's performing to perfection. And don't just focus on the lead violins, or the wind section, or the percussion section. What you really need to appreciate is that the typical close in a large multinational corporation is a complex and multi-faceted process which can all too easily go wrong; so as you prepare to conduct, make sure you take a really holistic view of what's needed to make sure your year end is beautiful.
There are many dimensions to conduct to get to a truly effective close; just think about the end to end process. For every step, you need to make sure that policies, procedures, systems and the people involved are tuned and well-rehearsed. And the close steps start with simply recording transactions correctly. How many year-end processes develop painful symptoms just because inter-company transactions are not recorded correctly? Then, there is making sure the local ledger and sub-ledger close processes run smoothly, that accruals and provisions are properly updated and that reconciliations and cost allocations don't bring the year end close to a shuddering halt. You then need to make sure that all of this ledger data from your global operations flows smoothly and accurately into your corporate consolidation process. And don't forget all of that painful disclosure information that isn't even held in the ledger systems! How are you best able to automate and collect all of that? And finally, when you have currency translated to your reporting currency, performed all those equity eliminations and adjusted for all that minority interest and calculated your consolidated cash flow, don't forget to work on the commentary that is going to accompany those consolidated results in the press release to the outside world!
There is a huge amount to consider if you want to conduct the very best financial close, and the Group Financial Controller has the opportunity to be the conductor of beautiful music if all the parts and all the instruments perform. If you are struggling to conduct in a way that achieves beautiful music, then here are some tips from our experience of working with our clients to make beautiful music at year end:
(a) Plan, plan, plan and start this as soon as this year end is complete. If you don't have visibility across the whole financial supply chain, make sure you get it and are clear on how all the parts are meant to work.
(b) Strip out all the unnecessary noise and disruption at the year end. Take out the excessive reviews, the hundreds of late immaterial adjustments, the manual data extraction and all the other things that just get in the way and cause disharmony.
(c) Automate, automate, automate! From sub-ledger reconciliations to ledger close process management, to inter-company reconciliation and equity consolidation, to press release and annual report production, there are tools to help you with efficiency and automation of the close process. Make sure you are exploiting these tools and using them to attack all the slow and manually intensive elements of the process.
You may feel there is not much you can do to conduct such a large and complex process at the year end, and that your organisation is doing all it can to drive efficiency and effectiveness. But, in our experience, every organisation we talk to has opportunity for significant improvement, right across the holistic spectrum, policy, process, systems and people. One way to find out what opportunities you might have for improving your close might be to look at our benchmarks. Both the Close Cycle Rankings, which tell you how you perform against your peers at year end results announcement time, and also our benchmarks across the whole close process and for the systems you are using.
Good luck with your year end, and when you have emerged from it, if you haven't made beautiful music and have suffered a painful couple of months, let us know. We might just be able to help you achieve harmony and perfection the next time you conduct.
Happy Holidays!
---
Read more on BPC/EPM best practices!