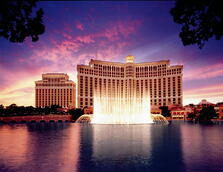 Column5 is no stranger to providing the best EPM resources. From our renowned EPM Academy, to our previous Leadership Summits, we have always prided ourselves on providing the most specialized, up-to-date, and helpful training opportunities. Taking this philosophy further led to the development of our EPM Education Series, including the much anticipated return of our EPM Leadership Summit!
With the EPM Leadership Summit rapidly approaching, Column5 is happy to present its full agenda (see press release)! From February 24-27, our experts, your peers, and SAP speakers will be providing the best EPM learning opportunities.
With the return of our EPM Leadership Summit, we wanted to focus on you. We listened to which topics were of interest, and built our agenda around them. We will be featuring content on the newly announced SAP Cloud for Planning, multiple case studies from our clients, and roundtables with experts so that you can get your questions answered. PLUS, all content is divided into three tracks, so at any time there will be a session suited to your needs. The three tracks are Executive, Functional, and Technical, so whether you are a hands-on daily user of BPC, or a CFO, we have made sure that relevant content is available. All sessions are also eligible for CPE credit!
The best value by far is registering for our EPM Education Series Annual Pass! This not only includes access to the EPM Leadership Summit, but also to the Mastering EPM Workshops happening the day before the conference, and a subscription to the Column5.TV, featuring hours of live and on-demand virtual content.
Column5 Consulting strives to be a leader in the EPM environment. We believe that the Summit will be a great opportunity for EPM professionals to network with each other and build the community, while learning and growing their skills. For more information on the Column5 EPM Education Series, featuring the EPM Leadership Summit, visit Column5EPMEvents.com.
See you in February!