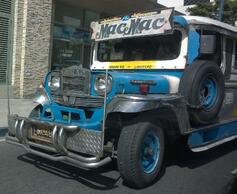 After the outlandish but ultimately very successful experience of our EPM Summit in Las Vegas, it was time to move on to the next event in our round of bringing together the SAP BPC user community across the globe. This time I travelled to Makati, one of the cities making up metropolitan Manila in the Philippines, for our APJ EPM Summit.
I hadn't been to the Philippines before but as I expected, based on earlier travels to the region, I was greeted by happy smiling people, a cacophony of sound and colours, as well as traffic chaos. The mix of Mexican, Asian, Spanish and American culture creates a wonderful and exotic mix and the Philippine people and the Column5 team are incredibly friendly and welcoming. They even took the trouble to introduce me to all the key components of the Philippine life style: Dinuguan (Blood stew), Balut (young chicken?!), the Jeepney (a very unique public transport vehicle) and Mulligan's Irish Bar!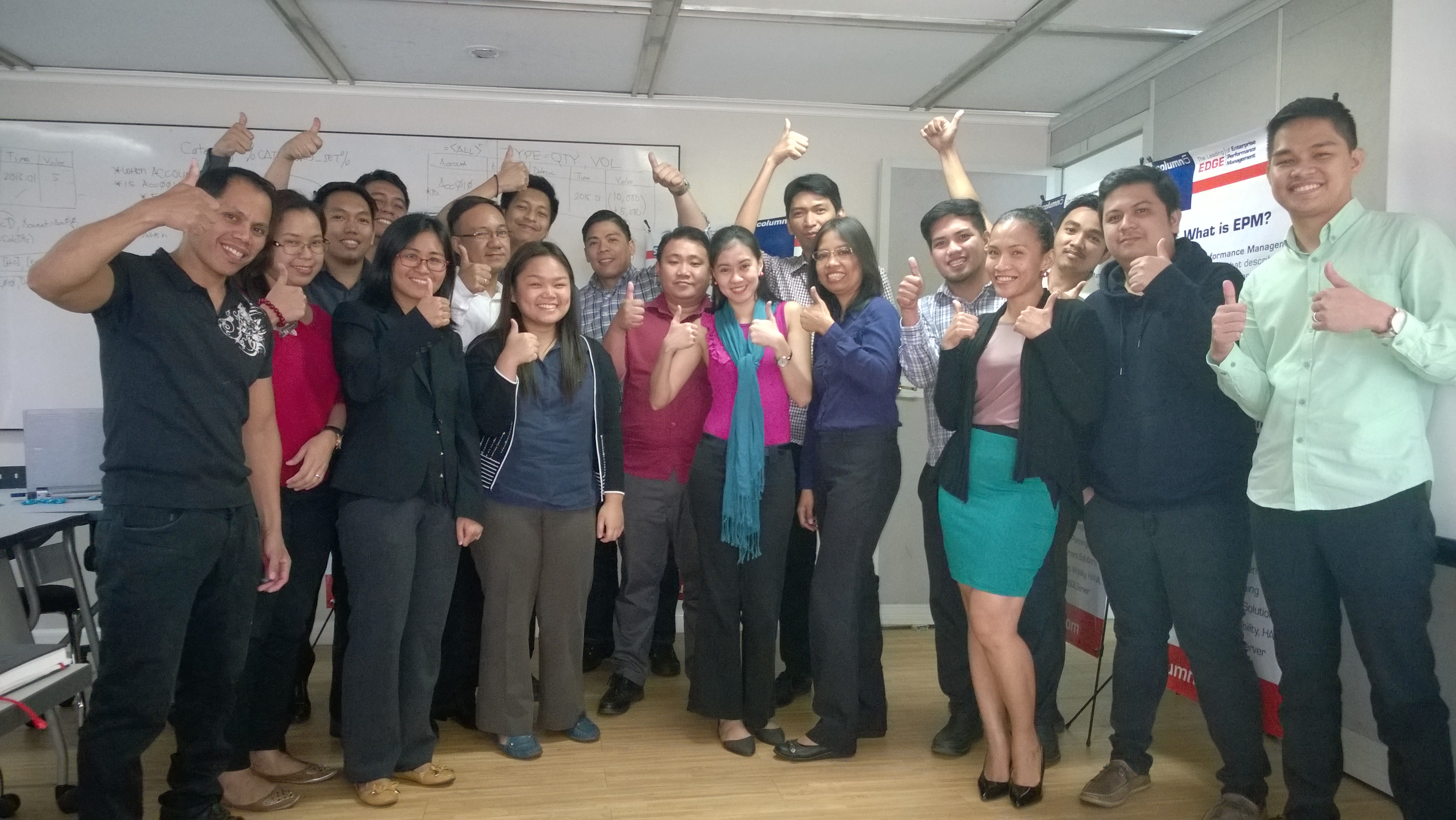 A friendly hello from the Column5 APJ team!
But, we were in Makati to meet with and talk to the SAP BPC user community. Would I find the same common issues that revealed themselves in Las Vegas or would the APJ region reveal a set of different priorities and concerns?
Well, guess what, despite all the cultural differences with bold and brash Las Vegas, the issues and challenges facing the finance and IT functions in APJ seem to very similarly aligned to those of North America when it comes to SAP BPC:
EPM Integration remains an under exploited opportunity with Financial Consolidation a more common functional use of BPC in APJ
Many of the SAP BPC users at the event had achieved great things with their SAP BPC implementations, tackling complex consolidations (which seemed to be a more widely accepted use of BPC in the APJ region than in the USA and Europe) and creating planning and forecasting solutions, but none had yet travelled the roadmap to full EPM integration. In fact, when it came to awareness of what a fully EPM enabled organisation looked like, with EPM integration across all Performance Management processes and functions (in accordance with the Gartner definition) most I met were still in a state of innocence in understanding what that meant. Also, the opportunity integration of performance management processes could afford to their organisations in terms of deeper insights, more agile decision making, and bigger profits.
The great news is that after taking them through this in more detail, the users I met really did get it! They could see the value and there was even a palpable sense of excitement in the room. The value of the journey from EPM innocence to excellence had dawned on them and they understood the roadmap they could follow to deliver even greater value from SAP BPC and enhance their own reputation and careers. The enthusiasm they displayed for travelling the road of EPM excellence was infectious and great to see. My APJ Column5 colleagues are looking forward to helping those users travel the journey.
In APJ too, many SAP BPC implementations are hampered by legacy issues with performance
I was surprised in Las Vegas by how many SAP BPC users were still hamstrung in delivering benefits into their organisation and in getting full end-user acceptance by poor performance. Sadly, the same issues seemed to be quite common in APJ, and if anything, there was even more evidence of poor quality initial implementations, really defeating organisations' efforts to exploit BPC and significantly improve performance management. We repeated the same message we have given before: SAP BPC users don't need to live with or tolerate poor performance. We know that with proper technical infrastructure configuration and best practice BPC configuration, these performance issues can and should be fixed. We need to spread this message and that's why we are so excited about creating this new wave of opportunities for BPC users to meet. APJ users were very pleased to hear that Column5 is investing constantly in tools and methods that ensure maximum BPC performance is attainable, and it was great to hear appreciative comments from the attendees on the advice we offered.
The common refrain "there are not enough opportunities for SAP BPC users to come together and share knowledge and experiences"
I'm no longer surprised when BPC customers and users tell me how starved they feel of opportunities to meet with and share experiences with other users of SAP BPC. The APJ users I met said that our EPM Summit was the only event they were aware of that had a 100% focus on SAP BPC in the Philippines or indeed in the immediate APJ region. So, more evidence that the Column5 initiative in setting up the EPM Summit series for BPC users everywhere is valuable to BPC users. We want, with a passion, BPC users to come together and share their knowledge and experience so that collectively they all learn how to get greater value from SAP BPC. So, we roll on to our next BPC user event in London on June 18th and again in Las Vegas on 24th to 26th February 2016. We welcome BPC users at these events and you should look out for information on these events on our web site: http://www.column5.com/the-edge/conference-shows.
So, the Englishman abroad is back to the UK shortly, but enthused and excited that the EMEA EPM Summit is next and the prospect that many BPC users will be gathering in London on the 18th June 2015 (For details www.epmsummit.co.uk) to share and network. Don't just take my word for it, come along to one of our EPM Summit events and find out for yourself how to ignite the power of BPC in your organisation.