In one of my previous blogs, "Where do you go to find answers to your BPC questions?" I talked about the how most customers don't know where to find information on BPC. In addition to my own company's website, I pointed to a blog written by a colleague that does a good job of highlighting the various sources of BPC information. Over the intervening months we've been working on some pretty exciting stuff here at Column5 that I think will do great things for BPC and the greater EPM community.
On September 2 of this year we announced our EPM Education Series (view the press release here), a series of virtual and live events taking place over the calendar year. The series will be delivered in a virtual environment at Column5.TV three times per year, plus one annual, in-person gathering, the EPM Leadership Summit. Throughout all four annual events there is calculated progression of knowledge in the nearly 100 hours of EPM educational sessions specifically designed to advance EPM excellence within the ecosystem. How is this different than the half-dozen or so conferences each year that focus on EPM content? If you've gone to two or more of these shows you will have noticed that the content is pretty much always the same, and when it does change it only does so to keep up with the latest release of the software. It's not a knock on these conferences; you have to cater to a wide variety of EPM knowledge within your audience, so most content is introductory. Again, this is great if you are looking to gain insight to a new purchase, but it doesn't offer much for the experienced user. This is where our EPM Education Series is different. We will have three tracks: Executive, Functional and Technical, and the content will progress from event to event. Sure, we'll add new content along the way, but we want to provide a continuous learning environment for EPM practitioners. Once you join the community you will have 24-hour access to all content, access to Column5 experts, as well as a community forum where you can interact with other community members. It is going to be a great resource and I encourage you to sign up today at www.Column5EPMEvents.com.
On October 22 we announced our new benchmarking service (view the press release here). Through this new service we will be conducting a series of research studies focused on Enterprise Performance Management. Why conduct this research? One thing is clear when talking to customers about Enterprise Performance Management; everyone wants to know the same things. For example, how are others leveraging EPM solutions? What are the best practices? Is our performance on par with your other customers? What is the appropriate ROI to be expected? The answer you get to any one of these questions depends on who you ask. And that is the challenge. There are no right answers to these questions, but there are insights to be gained from asking them. Today, there is no such forum for EPM practitioners to share information and learn from each other. Our goal with this new offering is to help companies do just that; gain a better understanding of how other companies are using and getting value out of their investments in Enterprise Performance Management, so that they can make educated decisions on what EPM improvements will have the biggest impact. It is not about making blanket statements about what constitutes an ideal EPM process, but rather it is about providing the data points so that a company can decide what is best for them. Our research begins with two studies focused on BPC:
BPC Benchmarking Survey – Usage will concentrate on how companies are using BPC, what business processes is it used for, what functionality are they using, how BPC integrates with other solutions that can enhance the overall EPM process, how the application is maintained, how much it costs to maintain on a yearly basis, and more. This survey will also look to establish Total Cost of Ownership (TCO) benchmarks for BPC.

BPC Benchmarking Survey – Performance will focus on the performance of BPC, with an attention to reporting and data submission performance. Column5 will look to identify what the key contributors to good and bad performance are across the customer base, as well as to establish benchmarks for performance based on these factors.
We will publish the results of these studies in a whitepaper made available to participating companies. We will also share insights from the research at the EPM Leadership Summit in Las Vegas.
To participate in the study click here.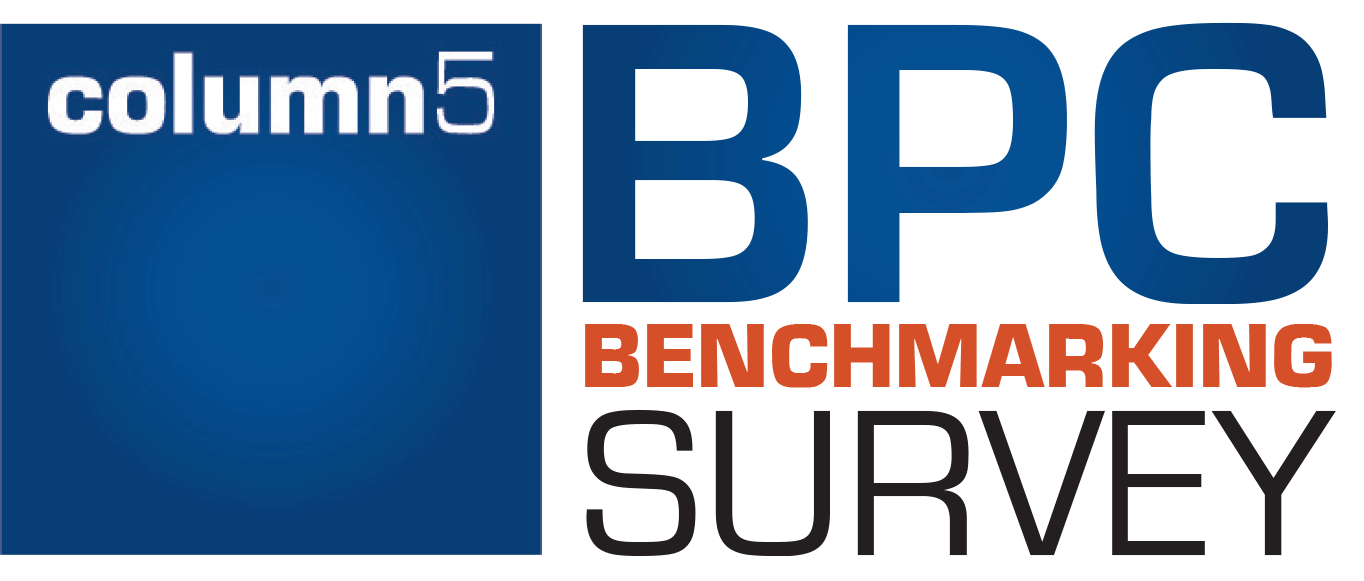 I'm sure you'll agree that these are indeed exciting developments and I hope to see you at the EPM Leadership Summit or at one of our virtual events.