On Wednesday, February 22 I will be giving the keynote formally launching the 2017 EPM Leadership Summit focusing on SAP's EPM portfolio – with a special emphasis on BPC. To keep the focus on what it will take to make the event highly valuable for all attendees, I will be summarizing the desired conference outcomes in three simple points.
Reason #1: Stabilize - First, many EPM customers struggle with stabilizing their system. We hear this far too often. We know intimately that the solution can absolutely be configured in a successful way, however, for a variety of reasons, usability is not where it needs to be to give users a positive experience. Maybe performance isn't quite up to par, maybe stability is erratic, perhaps data quality is not reliable enough that users are reluctant to rely on the output of the system. This is understandable, and has to be the first order of business to address. Clearly, no value can be achieved from investments in SAP BPC and other EPM technologies if these complaints aren't resolved.
We understand if the EPM solution can't be brought under control, any strategy of increasing the usage of the system won't be credible in the eyes of the users. In fact, users will refuse to buy in to any advanced EPM strategy predicated on leveraging BPC or other solutions if the user experience is too painful. The good news is, numerous conference sessions tackle each of these challenges head on, and our experienced team will equip you with the vital information needed to resolve these problems.
Reason #2: Optimize TCO - Second, while the functionality may be adequate, the amount of energy expended in supporting EPM solutions is often excessive. Awkward designs, inefficient configurations, and a general lack of awareness with better practices, create situations where many customers expend excessive resources operating and maintaining their EPM solution in the form of hours of manual effort, costly dependence on third party resources, and long latency times in process cycles. These misspent resources needlessly inflate the costs of supporting EPM solutions like SAP BPC.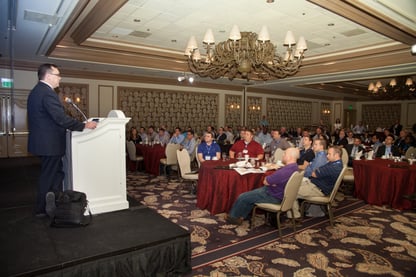 Simply, our team often has more efficient approaches, and customers can get a rare opportunity to compare how they approach these common challenges with other leading firms. Engage our experts and EPM user peers to learn how to reduce these costs and free valuable resources to contribute more to bottom line performance by fighting competition instead of doing battle with your EPM solution.
Reason #3: Expand Value – Finally, every large organization accepts the notion that EPM is an essential capability to remain competitive in today's market. But how do companies know whether they are using EPM technology to the fullest extent? Might your competitors be using EPM to outmaneuver your company? This is very difficult to ascertain because industry peers are reluctant to share insights relating to these processes. However, in the context of the EPM Leadership Summit, these discussions occur and insight is gained naturally.
Learn whether your company is achieving a small fraction, average, or best in class value from investments in this EPM. Expanding value of this system is the most important 'next step' when a stable and efficient EPM capability has been established.
Column5 is proud to bring this event to the SAP EPM ecosystem, and drive discussions about best practices. For less than the cost of one week's consulting fees, you can get access to the most tenured and successful team's insights about EPM and BPC success. If you own SAP EPM solutions, this event is "must attend".
Hope to see you in Las Vegas!
For more on the annual EPM Leadership Summit click here: www.epmsummit.com
View Related Articles:
Blog Post: 6 Reasons You Need an EPM Summit Annual Pass
Blog Post: Tales of an Englishman Abroad – or "What I Learnt at the EPM Leadership Summit"
Blog Post: SAP BPC Performance - Best Practices
Blog Post: Formatting in SAP BPC
Check Availability for Free EPM Summit Roadshows in Your Area!
---
Author Bio:
David Den Boer founded Column5 Consulting in 2005. Under David´s leadership, Column5 has evolved beyond its reputation for technically superior solutions to be an influential global provider of high—value EPM solutions. His prior experience includes consulting experience as Director of Services at OutlookSoft from 2000 to 2005.
David Den Boer, Founder & CEO