Extended Technical Services – Enhancing EPM Beyond Implementation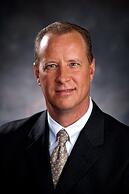 Charles Dagaev,
Global Director,
Technical Services
Column5's Technical Services go well beyond simply installing EPM products in your environment. Put our experience and expertise to work for you with services that can proactively detect conditions that could lead to stability challenges, diagnose performance issues, get your project or systems back on track, empower your employees, improve user adoption and ensure that your organization gets the most return on your EPM investment.
Application Hosting
The client procurement process (hardware/software) can often impact the application installations and consequently project timelines. This service effectively mitigates the risk and enables application development by immediately leveraging the Column5 hosted application development environment. For more information regarding hosting contact us at info@column5.com.
Technical Training – System Administrator Training
In depth instructor-led, classroom style technical training that enables clients to support SAP EPM platform technology to increase application stability and promote user adoption. These exclusive courses take place once a year at Column5's global headquarters. For information regarding upcoming trainings, email info@column5.com.
Business Continuity Solutions
EPM is increasingly recognized as a mission critical application requiring specialized configurations such as high availability, disaster recovery and redundant environments. Work with Column5 to develop, test and deploy a customized, automatic or manual disaster recovery plan based on client need and core technology skill set.
Technical Environment Review & Performance Tuning
EPM applications evolve and change over time, sometimes causing your experience to change from when the system was first implemented. Ensure your system continues to perform even as usage and data increases: This valuable service serves as a health check to validate that your applications are running smoothly and that they are up-to-date with the latest configuration and optimization improvements.
Extended Support
Column5 will help to ensure that your EPM solutions continue running smoothly and are delivering a greater return from your investment by providing technical support services to supplement the standard vendor support. Click for more information about Column5's Extended Support Solutions
Assessments
Our Technical Services team also plays a major role in Column5's valuable assessment tools. Click the links below for more information: