EPM/BPC Conferences & Shows
Column5's unrivaled depth of experience enables us to produce and deliver the world's most comprehensive EPM, BPC & BI content. From live webcasts to dozens of educational sessions presented at conferences and events around the world, Column5 is the leading-edge of EPM solutions, education and information.
Visit Column5 at these Upcoming Events:
---
Column5 EPM Success Network on Column5.TV
May 20, 2015
July 29, 2015 Subscribe Now!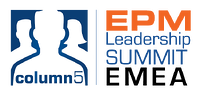 Pre-Summit Mastering BPC Workshops (EMEA)
June 15-17, 2015
London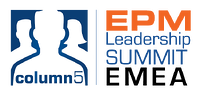 EMEA EPM Leadership Summit
June 18, 2015
London
Column5 BPC Logic Bootcamp
December 1-3, 2015
Scottsdale, Arizona, USA
Column5 EPM Leadership Summit
Feburary 24-26, 2016
Bellagio Resort, Las Vegas

Pre-Summit Mastering EPM Workshops
February 23, 2016
Bellagio Resort, Las Vegas
Choose from three different workshops to jump start your Summit!