EPM/BPC Conferences & Shows

Column5's unrivaled depth of experience enables us to produce and deliver the world's most comprehensive EPM, BPC & BI content. From live webcasts to dozens of educational sessions presented at conferences and events around the world, Column5 is the leading-edge of EPM solutions, education and information.
Visit Column5 at these Upcoming Events:
---
Admin Training-Microsoft Platform
March 23-27, 2015
Scottsdale, Arizona, USA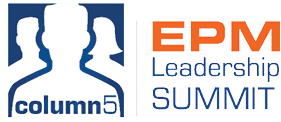 Column5 EPM Leadership Summit
Feburary 25-27, 2015
Bellagio Resort, Las Vegas
Pre-Summit Mastering EPM Workshops
February 24, 2015
Bellagio Resort, Las Vegas
Choose from three different workshops to jump start your Summit!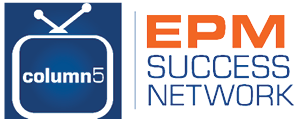 Column5 EPM Success Network on Column5.TV
May 20, 2015
July 29, 2015 Subscribe Now!

Column5 BPC Logic Bootcamp
December 2-4, 2014
Scottsdale, Arizona, USA