SAP Disclosure Management Reduce the Time, Risk and Cost of Disclosures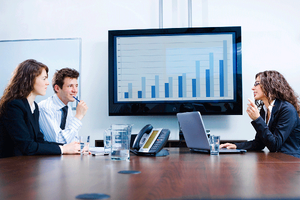 From source transaction to digital disclosure, your organization needs an end-to-end solution that ensures compliance and accuracy while managing tight financial close deadlines. Using Column5 to implement SAP Disclosure Management creates a collaborative, flexible disclosure process in distributed organizational hierarchies and geographies, and across multiple systems and data sources.
Disclosure Management facilitates an auditable, compliant workflow that reduces the time, risk and cost associated with the production and approval of financial and non-financial regulatory statements, disclosures, XBRL submissions, and other compliance formats. Data can be integrated from multiple sources—fully compatible with other SAP EPM and ERP solutions—for a comprehensive and trusted view of the business.
For your organization's financial professionals, Disclosure Management provides a visual, intuitive way to manage financial statement production—without time-consuming and costly training. In addition, it enhances their ability to share information assign responsibilities of disclosure processes to the appropriate teams and organizational units.
Ask us about EPM 10 Upgrades…increasing customer independence, introducing new options for building powerful solutions.