SAP Planning & Consolidation (BPC): A Single Technology Platform for your Business Processes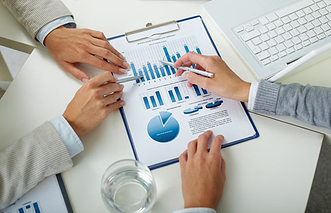 CFOs and executive teams are under constant pressure to maximize profitability, reduce operational costs, minimize risk, and improve stakeholder confidence. SAP Planning and Consolidation (BPC) is the industry-leading technology solution that's up to the task.
With BPC, Column5 helps your organization integrate processes and technologies into a single platform that supports top-down and bottom-up budgeting, planning, forecasting and reporting activities. As a result, you can plan and monitor the business more effectively, enable better decision making and free your skilled resources to carry out higher-value work than crunching the numbers. Equally important, you'll improve cross-organization collaboration and increase responsiveness to dynamic business environments.
To minimize training and IT resources, BPC provides a business-user-friendly interface that integrates with Microsoft Office and Internet Explorer, whether it's implemented on a Microsoft or NetWeaver platform. On the back end, BPC increases transparency and expedites financials filing with the Extensible Business Reporting Language (XBRL) add-on, and enables statutory consolidation in compliance with GAAP, IAS, IFRS, FASB, and Sarbanes-Oxley.