Leadership in Thought...and Execution
As SAP´s largest global Enterprise Performance Management partner, Column5 has earned a reputation for leadership and excellence in world class EPM solution and process implementation for an exclusive client base. This position at the leading edge of intellectual property and EPM execution has been secured by a team of the industry's top practitioners.
David Den Boer,
CEO
David Den Boer founded Column5 Consulting in 2005. A dedicated professional services practitioner and entrepreneur, he has applied his significant technical delivery experience and broad experience providing solutions across a wide variety of industries — and raising the standards for what success means within EPM. As a founding principal with the launch of Column5, David sought to extend the focus of EPM beyond just implementing technology, assembling a team of business process visionaries and senior product talent with unmatched ability to deliver world-class EPM solutions.
Under David´s leadership, Column5 has evolved beyond its reputation for technically superior solutions to be an influential global provider of high—value EPM solutions. The effectiveness of these solutions on behalf of Column5 clients has been validated by double—digit growth each year since inception. His prior experience includes consulting experience as Director of Services at OutlookSoft from 2000 to 2005.
Mike Sullivan,
Vice President,
Delivery
Mike Sullivan is a seasoned professional with more than 14 years of combined experience in requirements gathering, needs analysis, system design, solution delivery, project management, rapid application development, application optimization and knowledge transfer related to OLAP and business intelligence applications.
Mike oversees Column5´s regional service managers. His skill set combines strong business acumen and deep technical skills, which enables the translation of business requirements into system design and innovative solutions. He also has a longstanding history of successful implementations and satisfied customers across multiple industries—more than 100 with SAP BPC alone. Prior to joining the company, Mike was a Services Director with OutlookSoft, where he worked from 2000 to 2006.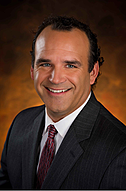 Steve Sussman,
Vice President,
Marketing & Sales
Steve Sussman oversees Column5´s global sales, business development and marketing initiatives. He has more than 20 years of experience in the EPM industry, including 6 years at Hyperion and over 5 years at OutlookSoft/SAP in sales and marketing related roles.
Steve delivers a wealth of experience through his highly educational, consultative approach. His unique ability to partner with visionary executives from a who´s who of leading global organizations has played a vital role in helping them transform their companies to achieve new heights. Under Steve´s direction, Column5´s sales team focuses on educating clients to appreciate sources of value, rather than strictly emphasizing technical specifications. In this way, Steve´s contributions reach far beyond sales — he has served as a career counselor and collaborator for many company leaders, and helped them achieve personal advancement by driving business results from their successful EPM initiatives.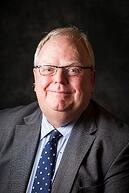 David JH Jones,
Managing Director,
UK & EMEA
David JH Jones leads Column5 in the UK and EMEA. He is responsible for all of Column5's services in the region, including EPM process design and SAP EPM systems implementation. He also contributes to the global leadership of Column5, particularly as an expert in leading edge EPM processes.
David is one of Europe's leading experts in Enterprise Performance Management (EPM) with over 25 years' experience in EPM, with a particular focus on world class EPM process design as well as system implementation at the Corporate Centre of multinational groups. He has led multiple engagements, ranging from designing and implementing new leading edge, fast close processes and systems at some of Europe's largest corporations, to designing and implementing world class integrated planning and forecasting processes and supporting systems at some of Europe's largest manufacturing companies. He has worked across all industry sectors ranging from financial services to retail and consumer products and with all the leading EPM software vendors.
David is a thought leader as well as subject matter expert in the EPM space and speaks and writes regularly on the topic. He was also Chairman and founder of the UKFTSE100 Group Financial Controllers Forum and regularly leads specific benchmarking initiatives focused on EPM, including the annual BPM International Close Cycle Rankings and the periodic European Multinational EPM benchmark study. His deep knowledge of EPM and vast experience of implementing successful EPM solutions across EMEA makes him a unique addition to the Column5 Management Team.