Technology Partners
---
Darwin

Column5 pulled together our most experienced consultants to build Darwin, an integrated suite of pre-built software modules within the different versions of BPC. This platform delivers a comprehensive, integrated system for organizations that brings depth and rich functionality in Strategy, Operations, and Finance on a common platform utilizing the latest SAP technology. Darwin has become a comprehensive platform of advanced features and pre-defined processes helping organizations maximize the value of SAP Analytics investments.
Column5 Consulting has partnered with Workiva, the leader in connected reporting, to deliver seamless integration with SAP BPC, maximizing the benefits of automating the flow of your data directly between BPC and Workiva. Workiva Inc. (NYSE: WK) simplifies complex work for thousands of organizations worldwide. Customers trust Workiva's open, intelligent, and intuitive platform to connect data, documents, and teams. The results: improved efficiency, greater transparency, and less risk. For more information about Workiva (NYSE: WK), please visit workiva.com
Amazon Web Services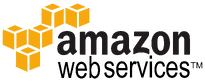 Amazon Web Services is a strategic choice for Column5's cloud hosting platform for its customers. AWS offers a large computing capacity affordably and quickly deployed for those customers moving away from physical servers. Column5 offers hosting and managed services on AWS' cloud platform.

Microsoft

Column5 has a long history of integrating the SAP EPM solution BPC for Microsoft on the MS SQL Server database platform and complementary technologies in Microsoft's infrastructure. Our experience includes SQL Server RDBMS, SQL Server Analysis Services (SSAS), SQL Server Integration Services (SSIS), SQL Server Reporting Services (SSRS), Microsoft SharePoint, in addition to all supporting tiers within the Microsoft technology stack. Column5 proudly offers hosting and managed services on Microsoft Azure cloud technology.
SAP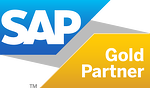 Column5 is proud to have attained SAP Gold Partner status and to have been accredited by SAP's Partner Service Delivery organization with their acknowledgment of Column5's rigorous processes, clear quality standards, and satisfied customers. This highly sought-after mark is awarded to those partners who possess quality, risk, and project management framework rigor in alignment with quality standards from SAP. Column5 also has PM certification and is an active participant in SAP's EPM Advisory Council in North America and EMEA, Ramp-Up programs, and the development of AP-certified Rapid Deployment Solutions. Column5 works closely with SAP to bring the most advanced software solutions to its clients around the world.
Services Partners
---
EPM International is a network of independent performance management consultants. It is based on trusted long-term relationships and a track record of delivering successful cross-border projects with multi-national teams. Column5 CEO David DenBoer stated, "Our membership will allow us to accelerate this growth by providing access to world-leading research in Enterprise Performance Management and additional experts in EPM processes and systems and will also enable us to support EPM initiatives across the globe.
In addition to contributing its expertise and resources, Column5 co-produces the Global Close Cycle Rankings Report with EPM International each year and uses this report with clients to benchmark current efficiency against the market and create a roadmap to drive significant benefits including process efficiency, quality improvements, standardization of systems and processes, and enhanced analysis capabilities of performance. Discover more about the Close Cycle Rankings Report and how it can help your organization.