Higher Education and EPM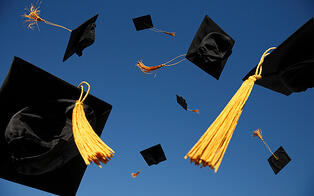 Education providers are learning that EPM solutions can benefit enterprises that operate outside the traditional business realm. Strategic planning can help them manage costs and leverage data in new ways so they can get down to the task of developing a 21st century workforce.
Diverse revenue sources including tuition models, proceeds from restricted and non-restricted grants, sports and licensing revenue, among others must be planned for and compared to complex outflows, many of which go far beyond the direct campus costs.
Higher-education institutions exist in an environment governed by unique accounting rules, which are compounded by diversified operations. A flexible EPM platform, in cooperation with a savvy partner, can help institutions plan and measure progress across their objectives.
Column5 has experience creating planning environments for some of the world's largest higher education learning institutions in the Americas, Europe and around the worldÑand has earned high marks across the board.
---
Column5 Also Offers SAP Qualified Rapid Deployment Solutions (RDS) for the Higher Education Industry
---
Northern Arizona University Getting an Advanced Degree in Budgeting

Join Northern Arizona University, Column5 and SAP for an informative session detailing the story of how NAU deployed SAP BPC, what the drivers for and benefits of an integrated solution have done for their complex budgeting environment and why they chose SAP and Column5 as their partners. This session will also include a live demonstration of Column5's Higher Education Starter Kit.