Hospitality and EPM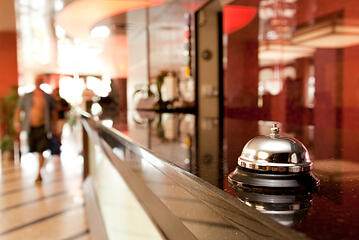 The hospitality industry ranks among the world's fastest-growing, job-creating professions, employing one in ten people worldwide. Investing in EPM helps hotel and leisure organizations gain insights and identify trends that can help them manage that growth as profitably as possible.
Hospitality-focused organizations have a combination of significant capital investments, with complex operating models spanning hotel, food and beverage, gaming, entertainment, conventions, business services, and other unique offerings. In addition, all of them revolve around key sensitivities that sometimes change up to the last minute. The right EPM platform can handle those complex requirements with flexibility, adding the ability to quickly recalculate projections with rapidly changing variables. Weather, convention bookings, renovations, and other unforeseen market changes can all affect your bottom line - especially if a comprehensive planning capability is not part of your portfolio.
With a fully functioning EPM solution supporting your executives and property managers, long-term goals such as marketing programs and capital projects can be planned for with enough time to be a competitive advantage. For shorter-term adjustments, labor models can be recalculated in moments as occupancy shifts - while maintaining your high service standards. Convention pricing can be competitively calculated in order to win that critical deal to boost profits, while saving significant costs by properly staffing for the right number of guests.
On a larger scale, advanced EPM capabilities can not only help individual properties run more efficiently, but can manage the group's performance across the entire portfolio, properly balancing the need for ongoing capital investments with debt servicing and operational cash flow.
Hospitality organizations that need a combination of powerful software and a reliable partner, should check in to Column5's EPM solutions.