SharePoint Integration with BPC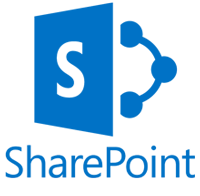 Column5's SharePoint Integration with BPC is a robust, dynamic solution that enhances the visualization capabilities of PerformancePoint Services, Excel Services and SharePoint Versioning and Work Flow. This easy-to-use tool enables administrators to customize and configure their systems based on specific requirements and for individual or group access.
SharePoint Integration consists of three primary components:
Workflow and Template Management for Planning Consolidation offers maximum flexibility in assigning, approving, requesting changes, commenting on and reassigning tasks. Within the template management system, users get full visibility on budget schedules and details such as percent completion, status, version and feedback. The Work Flow screen provides a variety of visualization tools as well as the ability to open documents in Visio or within Planning and Consolidation.
SharePoint Dashboards and Analysis Integrated with Planning Consolidation Data are another strength of the reporting and analysis capabilities of SharePoint Integration. Users can drill up and drill down, viewing data via a decomposition tree graphical hierarchy, which expands or collapses as you focus on location, entity, product line and even detailed product data. Strategy Maps and Performance Charts also provide visualization to enhance planning and analysis. Finally, Calendar Features are tightly integrated with Microsoft Exchange to keep the company and individual teams informed about critical dates and deliverables.
Excel PowerPivot and Excel Services Ad Hoc Analysis and Reporting with Integrated Planning Consolidation Data delivers additional reporting options. Users can analyze the planning and consolidation data through two browser-based interfaces: PowerPivot, which enables OLAP slice-and-dice options from your browser; and Excel Services, which offers Excel-like abilities, such as filtered reports, graphical charts, and tables.