If you've read anything which has come from SAP in the last few months you will have heard of HANA. I understood that SAP thought it was very important but didn't really understand what it was and how it was going to affect me. After some reading, attending a couple of courses and being involved in some discussions with SAP I know a little more and would like to share it with you.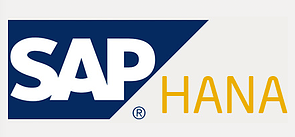 At the most basic level HANA is a high performance in-memory database appliance. So let's look at what that means.
Database – At its core HANA is a database; you can run standard SQL queries against it. It does, however, include an application server and web server.
In-Memory – The HANA database holds all its data in memory. This means that data access and processing is very fast. Don't worry – it logs changes and saves them to disk. The database in memory is compressed; 5-10 times compression compared to the disk footprint is common.
High Performance – As a result of the in-memory architecture and the database design, query performance is stunning. It's difficult to quote a figure as they vary so much but a large bank had a 369x average query time improvement.
Appliance – HANA is delivered as pre-configured hardware with the software installed. A number of hardware suppliers have been certified by SAP to deliver HANA appliances.
HANA in the Cloud - As an alternative to purchasing a physical device a HANA appliance is available in the cloud and Amazon Web Services (AWS) have recently been certified by SAP for production use. For development and prototyping there are no SAP HANA software costs, it costs as little as $2.50 per hour for the appliance and you only pay when the server is running. For production use the software costs are an additional $0.99 per hour.
Very little of the individual technologies in HANA is new; there are other in-memory databases.HANA uses the TREX engine which is also used for the BW Accelerator. Additionally HANA incorporates the Column Store instead of a traditional Row Store, which improves the performance of data aggregation which is used by Sybase. However servers with large amounts of memory and multiple multi-core processors (10 core processors are available) are now available at reasonable prices making this a practical solution. A single HANA server can support 1TB of memory and databases can be partitioned over multiple servers. The availability of hardware and the combination of a number of technologies together with the optimization for parallel processing within HANA has delivered a potentially game changing solution.
There are four ways we may see HANA used.
Pure HANA – HANA analytic applications can be developed on top of any data source although currently there are better integration points with SAP sources. Reporting, although available through Excel is best achieved through the Business Objects suite.
SAP Business Warehouse (BW) on HANA. - Starting with SAP NW 7.3 SPS05 you can replace the relational database underlying a BW system with the SAP HANA database. This procedure involves migration of the existing SAP NW BW to the SAP HANA database with no disruption to existing BW content or processes. After data migration, BW simply uses HANA as the underlying database. This migration is transparent to users and applications on top of BW. After the initial migration additional work can be performed to gain additional value from the HANA layer.
HANA based RDS– SAP have developed a number of rapid-deployment solutions on HANA. These include pre-configured software and implementation services. Amongst the RDS solutions announced are:

CO-PA (Profitability) Accelerator
Operational reporting
Smart Meter Analytics
Predictive Analytics
Sales and Operational Planning (S&OP)

BPC NW on HANA – BPC NW is already available on HANA. In the current version BPC gains from the improved performance of the in memory database over the previous traditional relational database which would have been used. This is similar to the gains which would be seen by using the BW Accelerator (BWA). However there are plans to move more of the business logic out of the NW engine and into HANA. Examples which should result in significant gains are:

Calculation of dimension formulas and measures, which are particular bottlenecks currently, in HANA
Suppression of data, some of which is currently left to the presentation layer, in HANA
There is also lots of scope for leveraging HANA further in later releases.

In a future blog I'll outline what's involved in migrating a BPC NetWeaver environment to SAP HANA.
---
Implementing BPC v10 on HANA

SAP will be discussing the exciting benefits of the leading-edge, in-memory computing technology on the SAP HANA platform. We will discuss considerations around upgrading and implementing BPC v10 on HANA.