It seems every day we are always searching for something on the Internet. A good recipe for pea soup, the cheapest hotel in Oakland, California or the difference between an Aardvark and an Armadillo. We are creatures of habit. You most likely get your news or local forecast from the same source on line each morning, the same way you probably go to the same coffee house. Although there are thousands of similar sites, we find a website that provides us with the information we are looking for and we stick with it. I have found over the years that these habits cover not only one's personal searches but their professional as well.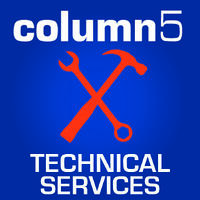 Working as a Column5 Technical Consultant, I am faced with challenges that require additional resources or research. Research is an important part of my job. It provides me with the insight for the challenge I am dealing with at that moment as well as the ability to transfer that knowledge to a client or colleague. Though each encounter or analysis is different, one factor that always remains the same are the websites that are frequently used for my research.
In terms of the SAP EPM space, there are several websites that have provided me with answers that no others sites could match. Whether you are looking for a release note, a "How-To" guide or technical requirements for SAP Business Planning and Consolidation 7.5 the following websites should be added to your favorites:
In future posts Part II will consist of finding answers for SAP BPC Microsoft Windows platform and Part III will be for Microsoft SQL Server. For additional questions & answers view the webcast below.
---
Column5 Takes BPC User Questions - Roundtable Webcast
During this special, user-driven webcast, Column5 experts will provide the timely answers you need to get the most out of your solutions.