The COVID-19 pandemic hit just like the children's game of musical chairs. As the music of our economy stopped, if you were not near a safe place to sit, you were caught out in the open…finding yourself at risk. Similarly, your EPM solution was likely being enhanced, and upgraded on a certain path before the virus came into being. Any EPM strategy not ready for intensified operations learned the hidden weaknesses of their solution.
To make you feel better, almost no EPM solution was ready for this.
Whatever the state was of your EPM solution, that is the tool you had to wield as you navigated your organization through the impacts of the virus. As we said in part one of this blog series, the jarring impact to the market doesn't specifically need to be the virus, it could be anything. Just some unpredictable market influence that won't wait for long running processes.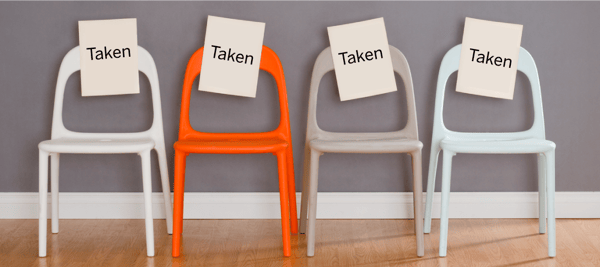 We will look back on the pre-COVID-19 state of affairs in finance as the halcyon days that languished in the luxury of latency. What I mean by that is back when the standard business process I call "Serial Analytics" was acceptable – just a few months ago – even a sub optimal EPM solution did well enough to be regarded as making a positive contribution. When something unexpected happens in the market, and the usual turnaround time for updated plans shrinks from a month or more to days…poorly functioning EPM solutions are exposed. You can tell if your EPM solution is more of an impediment or a contributor if your organization 'went around' the EPM solution to get urgent data requests fulfilled.
A new paradigm must be defined that is much more resilient to rapidly changing market conditions. This mandate is urgent, and we didn't have long to wait to see additional justifications for a new blueprint for finance solutions to emerge.
Riots, subsidies and bankruptcies…oh my! Turns out, COVID-19 isn't the only jarring market event to test our EPM solutions. Who can doubt that the "new normal" (if any such thing is possible) is an endless stream of rapidly changing conditions? The systems and skills that systematically enable organizations to survive, navigate, and even capitalize on these events will be the highest priority for corporate leadership to develop into an improved EPM strategy. Keep reading below to find out how.


We said in the first blog that the root cause of poor decisions is inadequate data. While this data deficit is certainly true, before we can begin to address the overall quality of our data in a comprehensive way first envisioned with "Big Data's" 4 V's theme (Volume, Variety, Velocity & Veracity) we have to do some integrity checks of our data management systems . Similar to the plumbing system in a house, we need to make sure there is watertight integrity, and that integrity remains intact as we increase the water pressure.
Switching away from water and back to data, we need to know what happens if the data volume doubles.What if it grows by 10x? We need to understand the fastest possible timing to refresh data. Before we can envision what will happen if we have a much higher rate of flow, we need to establish and reinforce the integrity of the current plumbing so we can avoid super-sizing any current or predictable leaks/instabilities.
Improving Your EPM Strategy:
This frame of thinking is we need to examine your current system for proper function, and see if you have opportunities to repair current weaknesses before we can confidently take your system to the next level.
Technical Platform: The foundation of every Enterprise Performance Management (EPM) solution is a sound technical platform. If your system is performing very slowly, is unstable, or unreliable for any reason, this is a clarion call for repairs that cannot be put off. A major change due to COVID-19 is WFH (or Work From Home)…and client infrastructure that hasn't been configured with a robust remote worker capability is having to be retrofitted to accommodate these requirements. Even if some remote working capability was enabled, it is likely to be under scaled as nearly the entire employee base is now leveraging remote chokepoints. Good EPM strategy and functionality depends on a well running platform. If your foundation was shaky before, chances are this is becoming a major problem now. This adjustment should be the highest priority to address.
Data Aggregation: At the heart of most EPM solutions are efficiently designed dimensions that take raw transactions and combine reporting groupings to become effective analytics. That's what dimensions are supposed to do, but with the wrong configuration, poorly running dimensions can have a data distorting effect causing confusion with users. This makes the process of "rolling up" the numbers misunderstood and a hindrance instead of an accelerator. The energy it takes for analysts to decipher cryptic context of the EPM solution's analytics to produce proper analysis is not likely to be tolerated when COVID-19 pressures are applied. Optimizing dimensional designs is another major opportunity to improve the present while laying the foundation for the future.
User Interfaces: Within the scope of EPM, the user interface is bifurcated along input schedules to capture data, and reports to display data. Input schedules that are designed poorly send data into unpredictable regions that may cause users' numbers to appear in numerous places, among other potential errors. The key risk with poor input schedules is that invalid data can be sent in, requiring additional manual cycles to identify & correct. Similarly, sub-optimal reporting functions will trigger manual effort to adjust filters, explain, and validate numbers. In both cases, the most harmful impact is the extension of process time to get to a place of accurate data. Getting these two user interfaces to work and accelerate the process instead of slow the process should be a key priority.
Analytic Content: Through future blogs we will be discussing the value of a more comprehensive analytics landscape to support such business functionality as xP&A . According to Gartner "By 2024, 70% of new financial planning and analysis projects will become extended planning and analysis (xP&A) projects, extending their scope beyond the finance domain into other areas of enterprise planning and analysis." ('2020 Strategic Roadmap for Cloud Financial Planning and Analysis Solutions' | 21 February 2020).
Even within the existing scope, there are likely to be opportunities to enhance the level of horizontal integration (aligning with more processes across strategy, operations and finance) or vertical integration (seamless navigation from dashboards to plans to transaction details with just clicks). Both of these need to be understood before taking action on any level (except stabilizing infrastructure) as there are likely benefits to being more mindful of the context earlier on. Upcoming blogs in this series will explain the benefits of adopting a more comprehensive analytic context in detail.
If you feel the abrupt challenges posed by the COVID-19 crisis has exposed your EPM solution as inadequate in any way, then you are in good company. Nearly all our clients have expressed some desire to make urgent adjustments to their solutions. Perhaps when the market was plodding along, these changes could be deferred without much consequence, but the dire needs of the rapidly changing market made additional deferrals impossible.
A good EPM strategy is to start by patching all the existing leaks in your EPM solution, while being mindful of a future vision for EPM at some level of resolution. It is not a good idea to envision a precise blueprint for an uncertain future, but to adopt some basic themes like: EPM or xP&A? Cloud or on Premise? Serial Analytics or Dynamic Networked Analytics (DNA)? This will make sure anything you invest in right now has a good chance of advancing you towards a more valuable place.
To illustrate this by using the plumbing example, if you have multiple leaks in PVC (plastic) piping in your house, are you better served by patching those leaks right now, knowing PVC won't handle the water pressure you plan to upgrade to, or is the wiser move switching to copper pipes that will simultaneously repair the leaks and support the water pressure required for your future needs? We can't say what the best answer is, but it is definitely better to make a fully informed choice rather than a short term decision you may regret.
Let's get our EPM solutions tuned up and working well. A difficult market with jarring events causing ripples is not going away and I can say with confidence the economy will not revert to the old state of play where EPM solutions cannot manage business at the speed of COVID-19 (and other events). The time to equip your organization with a fully functioning solution is now.
Get Your Ultimate Guide to Improving SAP EPM Solution Performance
David Den Boer, Founder, Column5 Consulting