The ability to drill through from BPC to more detailed information is a high value exercise for a relatively low investment - yet it continues to be one of BPC's most overlooked features.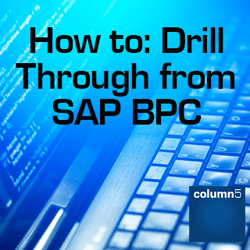 The typical use cases are as follows:
Lower level connection with details

Exact, accurate actuals for run rates, deconstructing numbersDetails necessary to calculate drivers that drive the accurate plan
Ability to link to transactional systems at the lowest level of detail for drill through
Time definition is the frequent axis for alignment

Automate time to explain variances & identify anomalies

Understand exactly what transaction drives variance (if applicable)
For close, audits, and other reconciliation exercises, spot suspect numbers

Convenience builds user adoption Adds functionality like drill through to details, even possibly images

"One stop shopping" user experience
No need to switch tools wholesale as data gets lower in details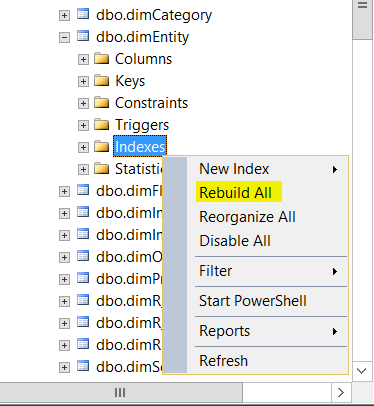 Step 1: Select Data Source(s)
Several different data sources can be accessed to retrieve detailed drill through information. While SAP ECC and SAP BW are popular targets, the ability to drill through to many other targets exists. Although these data sources could be accessed directly, it is often beneficial to use a reporting layer which will typically provide:
Improved report layout and formatting capabilities
Additional tiers of analysis beyond the original drill through target
Optimized performance
Step 2: Configure
Configuring the drill through in BPC is very straightforward. The design is flexible in that it passes a URL along with configurable parameters to the target. This approach allows for a wide variety of target systems to be called. The illustration below displays the configuration screen.
1 – Fill in the Drill Through ID and Description Fields. The ID will be displayed and chosen when a drill through is executed.
2 – Enter the URL for the query. This example shows a BEx query but this URL could be for any data source or reporting application that allows a URL and parameters to be passed.
3 – Enter the parameters that need to be passed to the query. This step does require an understanding of what the target system is looking for. In this case BEx has some specific parameter names for both the name and value of the parameter. The parameter values for all relevant dimensions to the query need to be listed here. This is what makes the query specific to the current view from where the query is executed. For each Dimension listed, the parameter value can be the ID, any property value or a user defined value.
Step 3: Execute
Execute the drill through on a cell in a report and select the query you want to execute.
The query will be executed passing in the relevant parameters from the current view and the report will be displayed.
Additional analysis, drilling, pivoting and links to other reports may be available depending on the application that is the drill through target.
Interested in more SAP BPC tips and tricks? Check out our free
Top 10 BPC Reporting Tips eBook!
More Content You Might Like:

---

Author Bio:
Mike Sullivan, Vice President of Delivery at Column5, has more than 14 years of combined experience in requirements gathering, needs analysis, system design, solution delivery, project management, rapid application development, application optimization and knowledge transfer related to OLAP and business intelligence applications.
Mike's skill set combines strong business acumen and deep technical skills, which enables the translation of business requirements into system design and innovative solutions. He also has a longstanding history of successful implementations and satisfied customers across multiple industries—more than 100 with SAP BPC alone.