The landscape of an EPM project is literally changing right before our eyes. In fact, we posted a blog on this topic not long ago and realized that there were several updates that needed to be made. Not because the post was incorrect but because the practice in the field had changed in a few short years.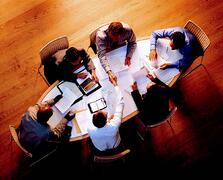 Unfortunately, we still get introduced to a number of BPC implementations that need to be salvaged. The root cause is typically due to poor implementation by either 1) partners with little experience with the product and EPM domain or 2) small teams or independent contractors. They may have the experience, but don't necessarily have the breadth and depth of specialist support resources and services required for a successful implementation in the new world of SAP Enterprise Performance Management (EPM). So, what should be the ideal makeup of a SAP BPC project team for a new implementation? Regardless of the size, industry or scope of the project in question, the following roles will need to be performed. The relative proportion of each role may vary but they are all required for a successful project.
Implementation Partner Project Team Roles
Solution Architect: Provides expertise in translating client requirements into an optimal functional system design, ensuring best practices and implementation quality assurance.
Lead Consultant: BPC system build expert with good all-round technical and functional knowledge, along with the requisite soft skills for leading and motivating the diverse project teams and managing the solution delivery.
Application Consultant: Experienced BPC consultant with good configuration and build skills to support the lead consultant and work closely with the client to transfer knowledge to build their BPC skill set.
Technical Consultant: This is a technical infrastructure-focused role providing expertise in system landscape design, software installation, configuration and performance tuning.
Project Manager: Ensures project governance and adherence to the implementation methodology. This individual provides the link between client and partner teams, working closely with the client project manager.
Trainer: Quality structured training is a key to the overall success of the project. This training should be delivered throughout the project, at the right time to ensure that the client is taking ownership of the solution to realize the full value.

Orientation and Design Training is taken by the key project team members before the blueprinting process begins.
Administrator Training is taken by the administrators at the very beginning of the project so that they can use the newly acquired skills to participate in the build.
Report Training is taken by report creators at the beginning on the project.
Technical Administrator Training is taken to understand the technical setup and optimize performance of the system.
Custom end-user training is delivered before the project is rolled out to the end users. This training may be rolled out by the customer if a "train the trainer" approach is used.

Support: Functional and technical post production support on a part-time basis with agreed upon response times.
Quality Assurance: Additional layer that extends beyond the Solution Architect to share best practices across a larger group of projects.
The makeup of the customer team on the project will also be varied and requires input from a number of key resources at various times during the project lifecycle. Some of these roles may overlap for certain resources and will also likely be part-time in nature.
Customer Project Team Roles:
Executive Sponsor: Establishes project goal, critical success factors and sets a clear vision for value that the solution will deliver to the business. In our experience, this is the role that gets overlooked most frequently.
Subject Matter Expert(s): Has deep understanding of business process and drives business requirements. Provides insight and feedback throughout design and realization.
Application Administrator: Key resource with business process understanding who should own the system and be the main link between client and partner for build assistance and knowledge transfer. Responsible for application administration and support upon deployment.
Build Resource(s): Client may provide additional trained resource to assist development. This is typically in the area of report and input template development.
Technical Resource: BW expertise to assist with data integration, transports, server, and environment maintenance.
Project Manager: Manages client team and works closely with the partner project manager on a day-to-day basis to ensure plan, tasks, deliverables, and resources are managed effectively.
Change Manager: Responsible for managing the detailed testing and training process.
Trainer: Responsible for delivering the training to the end users.
All of these roles are needed to have a successful project, taking any of these roles out will increase the risk profile of the project. Make sure that you have all of the necessary pieces to ensure that your project is successful. I encourage anyone interested in planning a BPC Implementation to visit www.EPMsummit.com. This is an annual event that can provide in-depth instruction to ensure the success of your projects as well as access to SAP.
Related Articles:
11 Dirty Secrets of EPM Projects
7 Deadly Sins of a BPC Implementation
SAP Releases Roadmap for BPC for the Microsoft Platform
SAP BPC: What is the Right Amount of Time for a Design?
EPM Project Management Methodologies Untangled
Webcast: Best in Class EPM Standards - Customer Roundtable
Some believe EPM can drive value simply through automation. Others believe EPM can drive tens or hundreds of millions to the bottom line. Who is right? Both are technically, but it depends on what you view as EPM and what your vision is for an end state. This session will identify best practices from an aspirational perspective and discuss pragmatic steps you can take to steadily increase the value from your EPM investments year after year. This session will be an open dialog among customers exchanging ideas about the value they are receiving from their EPM program. Though mediated by Column5 experts, this session will be driven by customer questions, answers and contributions.