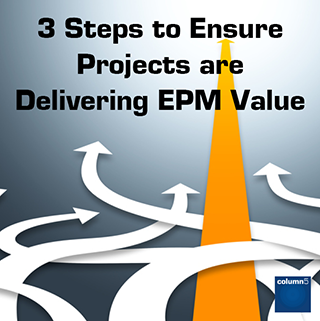 Successful projects, delivering real results, are a must in today's competitive environment. Setting projects up for success can occur by following a proven methodology. Optimally, organizational processes, behaviors, and results are directly correlated to, and as a result of, the creation and cascade of an overall organizational vision. From the vision, a strategy is born. However, your strategy may never become a star if it remains relative obscure to the larger organization. One of the key challenges many companies face is operationalizing, or making the strategy a reality. Projects are the vehicle to move strategy from the boardroom to the back offices and ultimately a core plank in delivering your overall strategy.
Strategy Management is the continuous planning, monitoring, analysis and assessment of all that is necessary for an organization to meet its goals and objectives. Notice I highlight continuous, implying that the strategy should be a living entity that is being adjusted in response to market and organizational changes. Tied very tightly to creating this forward thinking and adaptive ability is an Enterprise Performance Management (EPM) Strategic Roadmap. This is a necessity in order to make tangible progress along the EPM highway to maturity. But what is an EPM Roadmap and where do I start?
Start at the Top!
1. Develop a Vision and Strategic Objectives (if they don't exist)
The vision comes from the leader of the organization and takes into account the current state and where the organization is expected to be in a defined time frame (usually 3-5 years or longer).
Once the leader of the organization develops the vision, cascading that vision to key stakeholders through workshops to allow discussion and refinement is key.
Upon finalization of the vision, communication of the vision to the larger organization is paramount to realization of the vision. Success is highly dependent upon everyone understanding the vision and the role they are expected to play along the way.
Although creation of the vision occurs early in the process, it is important that the vision communicates how the organization changes and behaves when the destination is reached. Next we will look at how to ensure you build a comprehensive Roadmap that will get you to your desired destination.
2. Assess your EPM Current State
A real-time view of where your organization excels and where to apply resources is vital to creating a roadmap that is not just a collection of projects, but a grouping of initiatives based on priorities and resources aligned to achievement of the overall vision. Key components of a successful assessment follow:
A solid assessment evaluates where the organization stands relative to maturity in process, technology, and people.
A solid assessment involves speaking with the organization at all levels; interviews with senior executives, stakeholder and end-users alike to obtain their view on what is working well, what needs improvement and why.
A review of the current technology is also necessary to compliment the feedback obtained from the interviews and roundtables. This portion of the assessment should focus on the user facing systems as well as the back end technical underpinning of the systems.
Utilizing an industry standard EPM Assessment Maturity Model provides insight into standard benchmarks and typically generates lively discussion regarding what level of maturity is right for your organization. While Column5 has our own EPM Maturity Model, there are many others available.
Compiling the results and spending time analyzing those results is critical to developing a roadmap that adequately leverages your existing resources to deliver maximum value over time.
Develop a list of projects or initiatives to address the opportunities identified from the assessment. Spending time analyzing the value against the cost, over time, of each project, will allow you to develop a comprehensive portfolio of strategic projects linking back to your vision.
We hope you have a partner that can assist with a comprehensive EPM Assessment and if not, Column5 Consulting has performed this service for many clients with excellent results!
3. Develop your EPM Roadmap
Your roadmap will be made up of initiatives that will presumably deliver your vision. But how to know if you have projects that will deliver this value?
You don't need to "boil the ocean" as the idiomatic phrase goes, but rather spend time tying your initiatives back to the roadmap. Without this level of analysis, you may end up with a random grouping of projects delivering little to no strategic value. The ideal project is not a project at all, but rather one component of a grouping of projects making up a portfolio of strategic projects that link directly to goals and objectives linking back to achievement of the vision. Key steps to ensuring that the necessary linkage is evident and resources are not wasted follow:
Perform an initial evaluation of opportunities comparing the probability of success against the financial impact.
Evaluate the likelihood of achieving lasting value.
Projects can be organized into categories that are meaningful to your environment such as Level 1: Simplify, Level 2: Transformations and Level 3: Strategic.
I know it seems intuitively obvious; however, creating a business case which ensures the projects return the intended ROI in the expected categories (people, process, technology) is paramount to ensure success of your roadmap without waste.
You might be surprised by the number of times we have seen independent projects which don't map to the strategic goals and end up delivering little or no value compared to the investment.
Interested in learning more about constructing an EPM Roadmap with relevant programs and projects? Learn more about the full day EPM Value Mapping workshop at the upcoming EPM Leadership Summit!
Related Articles:
EPM Project Management Methodologies Untangled
What Should an SAP BPC Implementation Team Look Like?
Top 5 Critical Success Factors for Your EPM Project
Organizational Change Management in EPM & BPC Implementations
About the Author: Connie Folk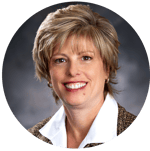 Connie Folk is the Global Director, Program Management Office (PMO) at Column5 Consulting. Connie has over twenty years' experience leading EPM projects and transforming organizations through the use of quality practices, business process re-engineering and strategy execution. She has extensive experience in project management methodologies including SAP ASAP. She is a certified Lean Six Sigma Black Belt and a certified Organizational Change Management Professional.