Click here for an updated version of this blog!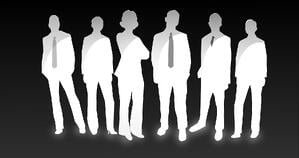 It seems like another age now, looking back at the various roles I had to play as an OutlookSoft implementation consultant. Often working by myself, or if I was lucky, with the assistance of a another more junior consultant, I was expected to liaise with the client to analyse requirements, produce a design, build, test, and deploy the solution while at the same time providing customer training and technical infrastructure expertise. My evenings were typically spent trawling websites and forums, keeping up with the latest service packs and patches along with findings from other consultants out in the field. The saying 'Jack of all trades, master of none' pretty well sums up what a BPC consultant needed to be in those simpler times.
Back in those days, prior to the SAP acquisition and the product's rebirth as SAP Business Planning and Consolidation (BPC), the typical size and profile of a financial planning and consolidation system on this platform seems almost quaint in comparison to what we see today. In particular, BPC implementations on SAP NetWeaver have become far more complex, from both a project management and technical standpoint as well as the client and implementation partners' perspectives, often with regional or global development and deployment aspects -- so beware of any Jacks out there.
Unfortunately, I still get introduced to a number of BPC implementations that need to be salvaged. It's a state of affairs usually due to poor implementation by either 1) partners with little experience with the product and planning domain or 2) small teams or independent contractors. They may have the experience, but don't necessarily have the breadth and depth of specialist support resources and services required for a successful implementation in the new world of SAP Enterprise Performance Management (EPM). So, what should be the ideal makeup of a SAP BPC project team for a new NetWeaver implementation? No matter the size, industry or scope of the project in question, the following roles will need to be performed, ideally with specialist resources as far as possible, some in full-time and some in a part-time capacity.
Implementation Partner Project Team Roles
Solution Architect: Provides expertise in translating client requirements into an optimal functional system design, ensuring best practices and implementation quality assurance.
Lead Consultant: BPC system build expert with good all-round technical and functional knowledge, along with the requisite soft skills for leading and motivating the diverse project teams and managing the solution delivery.
Application Consultant: Experienced BPC consultant with good configuration and build skills to support the lead consultant.
Technical Consultant: This is a technical infrastructure-focused role providing expertise in system landscape design, software installation, configuration, and performance tuning.
Business Information Warehouse (BW)/ABAP Consultant: Provides expertise on NetWeaver projects for the development of custom calculation Business Add Ins (BADIs) and integration with SAP BW.
Project Manager: The lead consultant will manage delivery from a technical perspective; however, a specialist partner project engagement manager is recommended at a minimum to ensure project governance, provide BPC project experience, and provide the link between client and partner teams, working closely with the client project manager.
Trainer: Product training should be provided to the client either by leveraging SAP's training curriculum or a certified training partner such as Column5. Custom end-user training on the implemented system may be carried out by the client or developed and delivered in collaboration with an experienced training consultant provided by the partner. If you'll allow me a bit of a pitch, Column5 excels in this area, offering numerous EPM Academy training options and CPE accreditation. And, perhaps most important: Our primary goal is to make users as independent as possible through the training process.
Register for 3-day BPC 10.x Reporting Workshop
In addition to these project team roles during implementation, even if the proper knowledge transfer and documentation has taken place, it's recommended that the SAP maintenance support is supplemented with an additional application and technical support service to provide post go-live support of the system.
The makeup of the customer team on the project will also be varied and requires input from a number of key resources at various times during the project lifecycle. Some of these roles may well overlap for certain resources and will also likely be part-time in nature.
Customer Project Team Roles:
Subject Matter Expert(s): Establishes goals and critical success factors. Drives business requirements and provides the insight and feedback throughout design and realisation
Application Administrator: Key resource with business process understanding who should own the system and be the main link between client and partner for build assistance and knowledge transfer. Responsible for application admin and support upon deployment.
Build Resource(s): Client may provide additional trained resource to assist development.
Technical Resource: BW expertise to assist with data integration, transports, server, and environment maintenance.
ABAP Resource: IT resource with good ABAP skills to assist with BADI development for complex calculations.
Project Manager: Manages client team and works closely with the partner project manager on a day-to-day basis to ensure plan, activities, deliverables, and resources are monitored effectively .
Change Manager: Responsible for managing the detailed testing and training process.
Of course, there's no one-size-fits-all as far as BPC implementations go. The complexity in delivering such a solution should not be underestimated. Make sure you're confident you have the right team in place, with the background and credentials to provide the specialist resources required to ensure delivery of a successful project.
'Jack' certainly still has a role to play and is an extremely valuable addition to any BPC project; however, make sure he's in the lead consultant role and has all the necessary specialist support that's needed -- even if he assures you that he can do it all himself.
---

Webcast: How NBC Universal Successfully Implemented BPC
Join Column5 and NBC Universal for this special ASUG webcast focusing on how NBCU has implemented BPC to expand their global reach. Hear how BPC SMART has optimized their spend, improve analysis, and given access to previously unattainable information, plus information on current projects in the works.
---
Related Articles:
What is an Installation Consultant? - Part 1: Installation vs. Technical Consultants
Organizational Change Management in EPM & BPC Implementations
What Should an SAP BPC Team Look Like? Updated!
What's New for EPM - A Look at the Latest EPM Roadmap from SAP