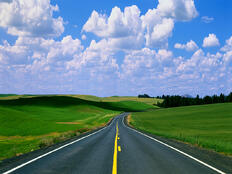 If you're like a lot of people out there, you probably had to read the title of this blog twice. Over the last several years there has been a plethora of speculation, confusion, frustration and exasperation about the future of BPC for the Microsoft Platform. From the very first announcement that SAP would port BPC to the NetWeaver platform, people have forecasted the end of the Microsoft version. The lack of roadmap beyond extensions of platform support for the latest versions and some new content (i.e. IFRS Starter Kit) does make one wonder about the future of BPC for the Microsoft Platform. Here's the good news: SAP recently released the latest roadmap for the EPM portfolio and there are several meaningful planned enhancements to BPC for the Microsoft Platform; from here on out referred to as BPCMS.
The two biggest planned enhancements from my perspective are:
1. A newly designed HTML5 Web UI for greater platform and language support
HTML5 Mobile UI delivers an unparalleled mobile experience
Right to left language support
Customer branding capability - the ability to customize the look and feel of the BPC Web UI
2. Enhanced consolidation capabilities
Exception-based validation with greater control and visibility into the overall consolidation process through a consolidation monitor (similar to the consolidation monitor in BPC NetWeaver)
Granted, these are features that customers on BPC for the NetWeaver Platform already enjoy, but it is a positive step forward and should be welcomed by BPCMS customers. There were no timelines given on when these features will be available and, as with any roadmap, things may change. Visit http://service.sap.com/roadmap to view the full EPM roadmap.
We recently recorded a webcast on the details and features of the new SAP BPC Microsoft (BPCMS) roadmap with SAP. I encourage anyone involved with BPC Microsoft to view it!
Related Articles:
What's New for EPM - A Look at the Latest EPM Roadmap from SAP
Considerations in Upgrading to SAP BPC v10
5 Overlooked Features of BPC
Organizational Change Management in EPM & BPC Implementations
Meeting SLAs Before You Start Development