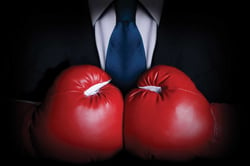 The Battle of BPC
I have been in the Analytics space for over 13 years, having started at the original OutlookSoft Corporation (creator of the BPC software) as employee #33 (or so). I stayed with the company that acquired OutlookSoft in 2007, SAP, until 2008, when I came to Column5. I have been involved in over 1000 technical implementations of the BPC software (all technology stacks) over the years with companies around the world.
When I say "Technical Implementation", I mean performing a System Landscape Design (SLD), multiple Installations, Performance Tuning, Disaster Recovery, Environment Synchronization (Transports), and Go-Live Support. As I started the Technical team at Column5 back in 2008 after working at SAP/OutlookSoft for 8 years Column5, has used the above services and others to ensure client success, or as I like to say "EPM NIRVANA".
Obviously SAP has moved the software forward leaps and bounds in a lot of functional ways, but especially supporting multiple server technology stacks on the backend. This allows SAP to really fit into just about all of the worldwide business technology strategies. Currently with BPC, there are three different "flavors" of the software and they are:
BPC (10) BW powered by HANA
BPC (10) NetWeaver
BPC (10) Microsoft
There is some variance in the functionality of BPC MS vs. BPC NW, and BPC HANA, the latter two supporting the use of Hierarchies in the Time dimension as an example of a recent addition. So, while the server technology is different, the user interface is the exact same Excel Add-in. When connecting to BPC NW, BPC HANA, or BPC MS, you just chose a different option for the connection type.
The questions I would like to take on in this blog are some of the questions I get from clients related to the technology choice.
Which flavor should we use?

When we upgrade, should we switch flavors?

Is one flavor faster than the other?

Which flavor is easiest to support?
These are all great questions to ask when you're going to spend money for the software, implementation services, and support; however, I believe there are different questions to ask that will help you get better ROI if not better performance.
BPC NW vs. BPC MS perform generally the same based on metadata and master data similarities. In some cases one or the other may perform better. In other words, one cannot expect to move from BPC NW to BPC MS or vice versa and automatically get better performance. This is based on quite a few important parameters, including the Functional Design, which may impact up to 70% of system performance expectations. Here is what we include in our System Landscape Design: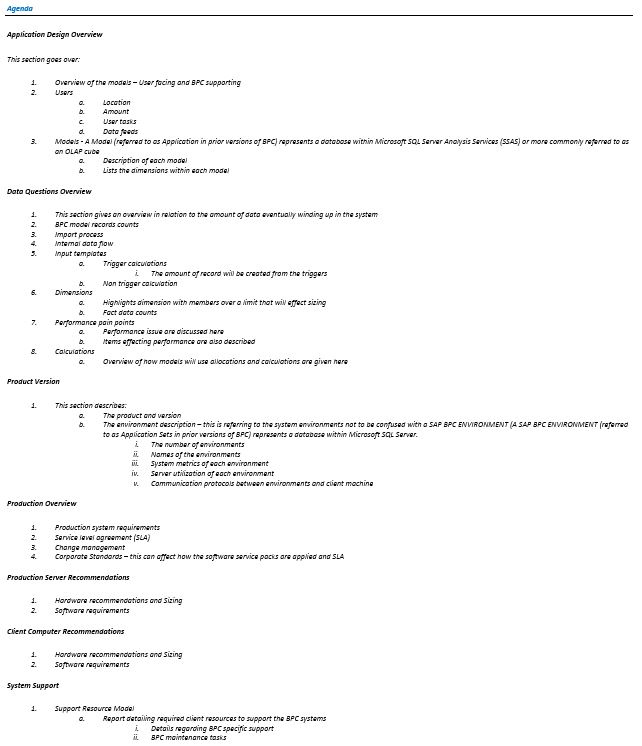 When we complete an SLD, we ensure your system is designed for great performance to meet the current and future business requirements based on what YOU will do with the product.
Based on horsepower alone, the advanced technology packed into HANA will ensure that version will be much faster in almost all aspects of performance based on BPC's increasing leverage of the platform capabilities. Specifically, I expect SAP to push more of the business logic down to the HANA layer, instead of running it in the BW engine as currently configured. BPC with HANA requires the same BW engine as the regular BPC NW version currently.
However, it should be noted that the price of entry for BPC HANA vs. both BPC NW and BPC MS on the hardware side may be a consideration. This price difference could be significant depending on the factors discussed above. To make the decision more complex, regardless of your internal landscape and technology preferences, cloud and hosted offerings can give you an EPM solution on any platform, including HANA.
Another high impact consideration when selecting a platform is: what is the internal skillset of your resources related to the technology stack? Are you an SAP shop with Basis and BW people? Are you a Microsoft shop? If you plan to change the technology stack you will need different IT resources to support the project, which can be an expensive proposition. Moving to an external provider for hosting or for managed services can sidestep some of these concerns…but the complex options and consequential tradeoffs need to be well understood.
If you want to ensure you have a stable well performing environment, start by hiring the right implementation partner like Column5, where our vast experience on both the functional and technical side regardless of technology stack can help you deliver high value EPM solutions at the lowest possible TCO. We would invite you to contact us to have a dialog about which platform is the best for your organization and needs.
For more from Column5 experts, sign up for an upcoming webcast!
---
Related Blogs