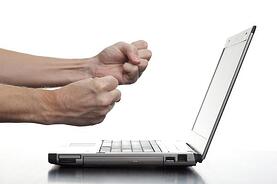 For those of you working EPM 10 and contemplating using EVDREs, this blog should be of help to you and ideally save you time!
Background: A leading headphone manufacturer is deploying EPM 10 Microsoft to replace an Excel based solution of a ton of linked spreadsheets; therefore, we are not replacing a legacy system, nor upgrading from a previous version of BPC to have a clean slate. Trying to be clever consultants, we decided to take the VBC APPSET accelerator (BPC Version 7) and migrate the existing 24 templates into EPM 10.
We tried to maximize efficiency and deliver customer value by not having to re-invent the wheel, but it doesn't always work out that way, and there is nothing wrong with that.
What we found is that EPM 10 does not really like, nor fully support EVDREs. In fact, it is our experience now that the only reason to use an EVDRE in EPM 10 is if you have an existing set of reports to migrate, and the client does not want them re-written in EPM 10. You would still have to "retrofit" these we think. If there is a "greenfield" environment like with this company, then we strongly recommend you avoid the use of EVDREs completely and use the native EPM 10 functionality.
Here's what we found out (the hard way):
1-You can't even type =evdre() in Cell A1 and launch the wizard. We get the error message of "#ERR: Application Name cannot be null" when trying to build a report the "old-school way of Version 7".
2-The EVDRE Migration Tool basically breaks the Expansion tables. We tried this at various stages of conversion to include finally getting the old EVDRE to work. We suspect we have not figured out how to use this in an appropriate use case. If anyone knows, please comment!
3-You have to hand-build the Options table and remove these options:
GroupExpansion
QueryEngine
QUERYVIEWNAME
SQLONLY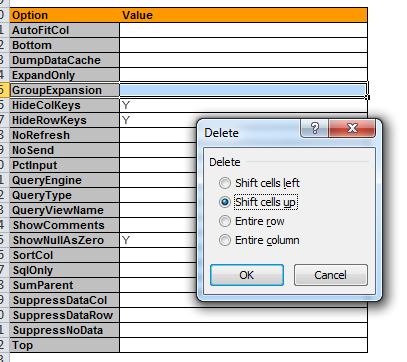 Otherwise you will get this error message: "The following option is not a valid BPC for NetWeaver option:GROUPEXPANSION." Once you remove GROUPEXPANSION the error continues until the other 3 above options are deleted from the options table.
4-Macros do not work.
5-EPM 10 Report Editor is disabled when EPM 10 detects an EVDRE statement. If you open a report with EVDRE the Edit Report button is immediately greyed out. Once you close the report, the Edit Report button comes back to life.
6-EVDRE report wizard is disabled.
7-When EPM 10 detects an EVDRE statement, the report editor and "drag" dimension sections are disabled.
The VBC still has value. We will use the VBC reports and templates as a visual model for formatting and structure, and can leverage the Format Painter tool and design; however, we will be building a master template from scratch with EPM 10.
We sincerely hope this helps you avoid the issues we encountered! Interested in attending our monthly BPC 10.x Reporting Workshop?
Related Articles:
Using the Power of Visual Basic in EPM 10 Reporting
Useful Tips of Advanced Functionality in EPM10 Dynamic Formatting
What Should an SAP BPC Team Look Like? Update!

Webcast: Taking your HR Planning & Forecasting to the Next Level with DarwinHCM and Business Planning and Consolidation
Darwin Modules are the next evolution in Starter Kits and RDS options. This session is focused on DarwinHCM and how this module can provide a high degree of value and benefits for Human Resource and Headcount Planning BPC Environments. DarwinHCM includes pre-built advanced input forms, report templates, business process flows and optimized logic/business rules that are designed to be deployed in as little as one week at a fixed price. We will walk through the sample business process flows and focus the demonstration on the process from the business user perspective.

Demonstration Highlights will include:
Global Drivers and Setting


Adding New Employees

Transfers, Promotions and Terminations

Real-Time Reporting & Analysis