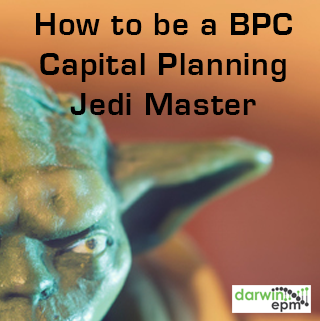 At Column5 we always advocate the approach to EPM that yields the highest value returned to our clients and EPM users in general. One emerging best practice in EPM is adopting packaged content in lieu of custom developed solutions for your EPM functionality. The advantages are legion: faster time to value, more robust functionality, enhanced performance, improved supportability, lower project cost and total cost of ownership over time. Packaged content is most applicable when facing standard requirements that are consistent across customers.
In the following blog posted on our partner firm's site, Darwin EPM, the author highlights how EPM best practices can be leveraged to tackle functionality associated with Capital Expenditure activities. The combination of the integrated platform BPC offers with the packaged solutions Darwin EPM offers, represent an unbeatable and high value combination for many customers. I encourage you to read below, and/or check out Darwin EPM's site.


For any questions, contact us. Column5 is an authorized distributor of Darwin EPM solutions.