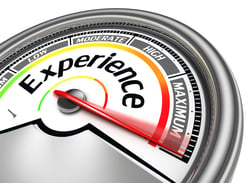 SAP Business Planning and Consolidation can be a difficult technology to master. Whether you have just begun working with the software, or you are a seasoned veteran, questions are likely to come up that require some additional information or skill to handle. Thankfully, there are a lot of resources for you to get the answers you need. Here are some examples of ways to get the best information and instruction on BPC.
SAP Information
As the software vendor and developer of BPC, SAP's website is a great place to start when looking for basic BPC help. This is a great link to bookmark to stay up-to-date on new release notes, upgrade information, and more. If you are just beginning to work in BPC, SAP's links provide detailed material to get you started on the right track with the product.
Videos and Webcasts
For visual and auditory learners, videos and webcasts can be an effective way to learn more about BPC. Column5 hosts live webcasts, and has a Webcast Library featuring all past webcasts and product demos. These videos often feature guest speakers from SAP, so you can hear about the BPC updates directly from the source. We also feature speakers from clients, allowing you to learn from peers. Topics covered range from general introductions to industry-specific use cases, and we are always seeking out future subjects. If you would like to suggest a theme for a future video, please email C5webcasts@column5.com.
In-Person Events
There are a variety of EPM-related events to choose from. Column5's EPM Leadership Summit and Mastering EPM Workshops held in Las Vegas is the best event for those specifically focused on BPC.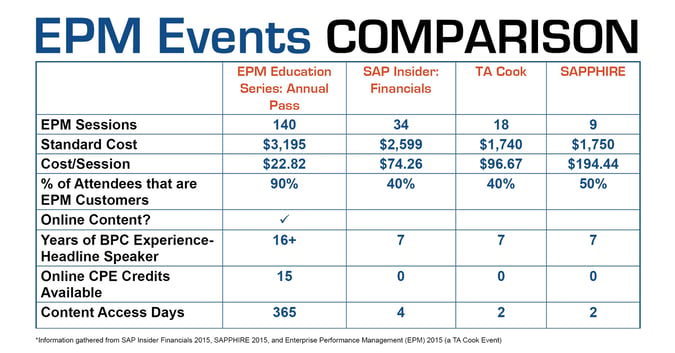 In-person training is hard to match for learning impact, and Column5 strives to provide the best conference experience. The pre-Summit Mastering EPM Workshops provide hands-on training in specific areas. The Summit itself has three tracks of content to ensure that all attendees will find sessions to suit their needs. And, we place a large focus on networking and knowledge-sharing between customers, featuring many case studies and being the only conference with the vast majority of attendees being EPM customers.
Personalized Training
When your company has the resources to devote to full BPC training, there is no substitute for the EPM Academy. Column5's internal training team provides on-demand eLearning, virtual classroom instruction, and on-site classroom instruction. There is a rich catalog of courses already developed, and our specialized team can create customized courses to meet your specifications if desired.
We understand that your needs may not warrant a custom in person training class, eLearning may not be your preference, or for whatever reason you prefer to travel to our EPM Academy facility to take in-person training. We now provide workshops at our Scottsdale, AZ headquarters. All information on our upcoming events can be found here.
There is a range of sources for BPC information that cover all needs, formats, and budgets. From free webcasts to personalized training, Column5 is here to help you succeed on your EPM journey. Contact info@column5.com if you have any questions or concerns.
---
Related Blogs