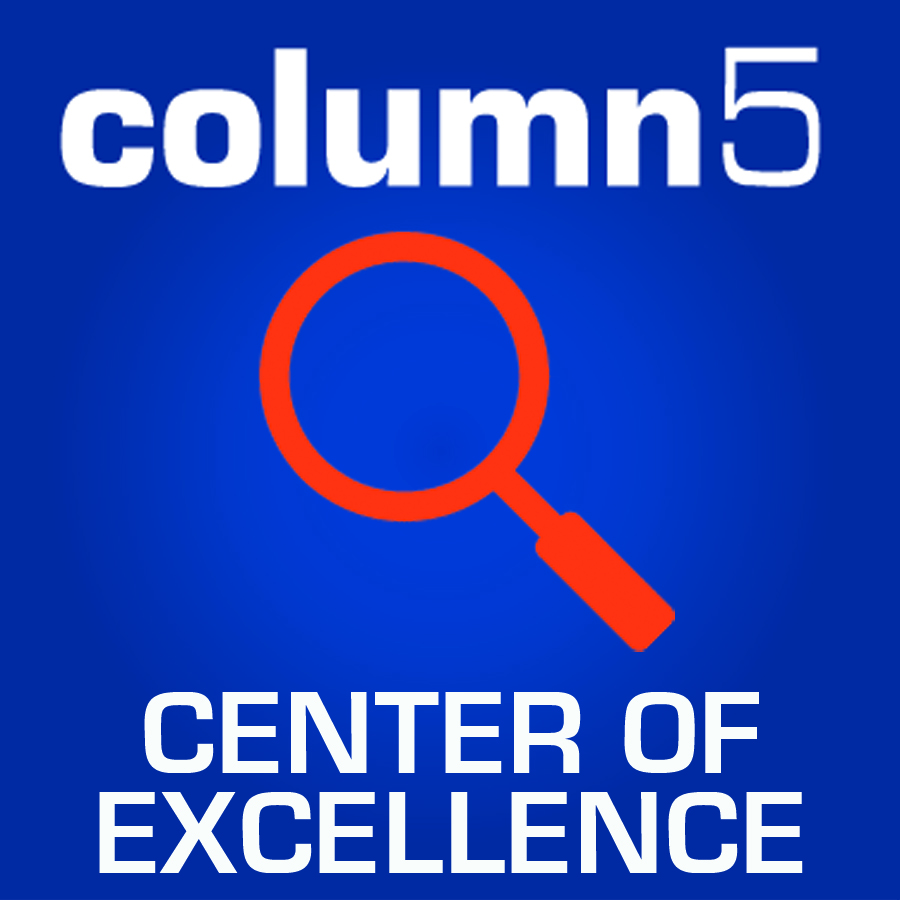 What is a Center or Excellence?
That is a very good question and one that we get a lot from our customers. The generally accepted definition of a Center of Excellence (CoE from here on out) is a team, a shared facility or an entity that provides leadership, evangelization, best practices, research, support and/or training for a focus area. In the case of Column5 that focus area is the successful implementation of
Enterprise Performance Management (EPM) solutions
.So how does this team help our customers?
Let's look at a typical scenario: You are implementing
SAP BPC
and are interviewing service providers for the implementation. Naturally, you want the best and brightest resources on your project and every service provider you interview will tell you that they have and will apply the best resources to your job. But the reality is not so easy. Top resources are always going to be engaged and it becomes an issue of timing: Does your project start date coincide with a particular expert, a consolidation expert for example, becoming available? Maybe? This leaves you in a questionable position solely based on the start date of your project. Will the best resource be staffed on your project or will you end up with whoever is available? Now, if your service provider was Column5 you would get just that because every Column5 customer benefits from our unique approach of utilizing a CoE.
Our CoE perform expert oversight and make sure every project gets the benefit of a "second set of eyes" through a review process at key stages of the implementation. This same group also works proactively to advance the state of our delivery practices by gathering key learnings gained through interacting with implementations across the globe and with SAP software ramp up and educational teams. Column5's CoE leverages their vast experience and deep expertise to develop project accelerators, employ proprietary and proven best practices, and recommend industry-specific tips and tricks - whatever we can do to consistently deliver the highest quality in all aspects of Column5 projects. Our expert resources are invested in the EPM marketplace: From researching competitors to industry and software trends to the latest developments from SAP – these investments ensure that Column5 products and services continue to lead the market. The Column5 CoE shares all of this knowledge with our customers and also ensures that Column5's consultants are consistently trained on the most relevant and latest innovations, information and best practices learned in the field.
From the frontlines (your projects) to the trenches behind the scenes, the CoE is ensuring best practice adherence and the highest rate of implementation success. We strongly believe that the CoE is a qualitative differentiator, based on a
deliberate investment strategy
we leverage in order to consistently deliver the highest quality and return on investment from your EPM solutions.
To learn more about our approach to Enterprise Performance Management contact us at
info@column.com