I was on a sales call recently with a current BPC customer who is about to embark on an upgrade to BPC 10.0 for the NetWeaver platform. The customer had recently implemented BPC v7.5 and was expressing their frustration with having to move to v10.0 and learn the new way to write reports after just spending a lot of time and money on implementing v7.5. Had they known that v10.0 was coming so soon they mig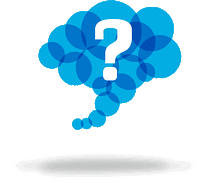 ht have done things differently. This got me thinking about how many times I've encountered customers in similar situations. The situation being that you don't know what you don't know. Whether it is not knowing about the BPC roadmap or the vast community of BPC users exchanging ideas and supporting each other on the SAP forums, there is ton of information and resources available to a BPC customer. A great starting point is Column5's own website (I have to plug my own company) where you can find info on BPC via our blogs, demos, webcasts, case studies and more at www.Column5.com. In addition to Column5's website, BPC information is available from SAP. The challenge is finding it as it as the information is spread across several different sites and portals. A friend and former colleague of mine at SAP, Jens Koerner, wrote a very useful blog that outlines all of the information available from SAP with links directly to the content so rather than recreate what he's already done I will simply share a link to his original blog here.
I'm sure you will find the information useful. Below is a sampling of the topics covered by Jens:
EPM roadmap
BPC on HANA
Ramp-up end dates for EPM v10.1
Customer references and video testimonials
Demos including BPC v10.0 & v10.1
Performance and sizing
Documentation, How-to Guides, Tips & Tricks
If you don't find what you are looking I'd love to hear from you so that I can help point you in the right direction. I would also ask that you share this information with your colleagues and other BPC customers you interact with so that there are less people who don't know what they don't know when it comes to BPC! Feel free to contact me at rbryant@column5.com.
Make sure to register for one of our upcoming webcasts to find more more answers to your BPC questions!