Column5's EMEA EPM Summit 2016, which took place on 30th June and 1st July 2016 at St James's London, United Kingdom, promised to facilitate a platform to bring together customers, SAP product development and management teams (SAP BPC and BFC), and EPM Practitioners. The primary object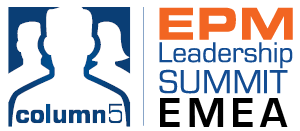 ive was to enable these participating groups to share their views, experiences, and future goals to take their EPM journey to the next level. As a first time participant and a presenter at the Column5 EMEA EPM summit, I was really thrilled to see the response from all these groups and as a result the final outcome. In this blog, I would like to share my views on the Summit and the key takeaways.
Overview of Summit:
A group of 75 EPM practitioners from across Europe and the Middle East gathered to discuss various aspects of leveraging the power of Enterpriser Performance Management. The core focus was on SAP's EPM product portfolio; SAP BPC, SAP BFC. The program was divided into three streams such as Executive, Business Functional, and Technical. As their names suggest each stream discussed topics to serve individual needs of the attendees. The Executive stream discussed EPM maturity model of organisations, future goals, and EPM's contribution towards the organisation goals. The Business Functional stream discussed best practices while implementing the core EPM tool and customer stories from customer implementations. The Technical stream concentrated on latest technological advancement / development in the technology from an SAP EPM point of view and Tips and Tricks on SAP BPC and BFC implementation for regular EPM practitioners. While the above three streams served their own purpose, there were plenary sessions which were organised to look more closely at EPM implementation strategies, Customer success stories as well as pain points, and a unique opportunity to meet with representatives of the SAP product development team to discuss client experience, ideas, and issues.
Key Takeaways:
Networking: I observed two kinds of interest groups at the summit, the first, customers who have already implemented SAP EPM and wanted to know how to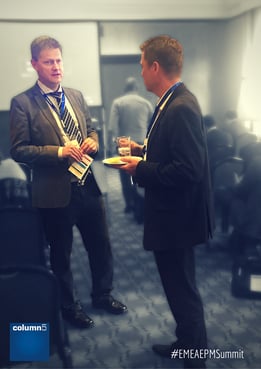 take their EPM journey to the next level. The next group had been achieving EPM through various other means such as Excel or other available tools in the market
but want to implement SAP EPM and are obviously questioning which is the right technology / tool for them. EPM Summit provided a unique opportunity for both the groups to network and share their experiences to help formulate a better strategy and improved outcomes. It also provided a unique opportunity to meet experienced implementation consultants and SAP product management from across the world.
Learn more about our other networking events!
Customer Presentations: Many customers have been using SAP EPM tools as a mere repository of information and running some reports for basic analysis purposes.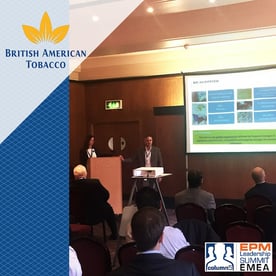 Customer stories and other plenary sessions of the Summit illustrated the wide range of EPM processes SAP EPM can support and helped attendees evaluate their organisation's EPM maturity model and enabled them to discuss how-to-leverage-EPM strategies. Customer success stories and pain points have certainly helped future EPM practitioners understand the area more clearly.
Technology, Tips & Tricks, and Best Practices: We all know how fast technology is changing and disrupting the ways in which we all work. Experts from Column5's EPM Academy and consultanting organisation collaborated to deliver many training sessions on latest features of SAP EPM, report writing skills, logic, and planning and consolidation best practices. Sessions such as consolidation best practices and close cycle rankings are unique to the EPM Summit and enabled attendees to learn different dimensions of Enterprise Performance Management: process, organisation, and technology.
Visit our Webcast Library for more Tips & Tricks today!
Meet the Product development team from SAP and Innovation (Darwin): Another unique takeaway from Summit is to meet with representatives of the SAP product management team. We had a presentation by SAP BPC product development team from SAP Labs Shanghai, in which we were showcased what SAP EPM products in the future might look like. Some of the features demonstrated by the product development team were not even available to access outside internal SAP. This inspired and motivated not only existing SAP EPM customers but also future customers who wanted to set the stage for greater benefits from their investment in SAP across all EPM processes.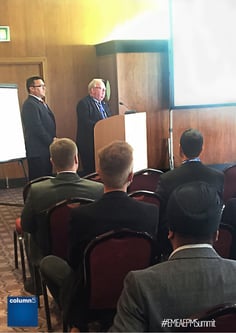 Summit also had an opportunity to see Column5's unique and exciting innovation in the EPM area. The Darwin EPM Suite is a set of solution modules that are designed and developed by Column5 to work together to provide comprehensive, agile enterprise performance management for organisations across all industries. The Darwin solutions are developed on SAP BPC technology for both Microsoft and NetWeaver platforms. These modules are easily configurable for a specific customer for very rapid deployment of BPC but with best practice end user capability and also highly customisable for extended business requirements. The Darwin framework also includes the Darwin Calculation Engine (DarCE), which makes implementing complex business logic user-friendly without the need for knowing advanced script logic, ABAP programming, or SQL scripting.
Overall, I must admit, my first visit to the EMEA EPM Summit demonstrated that it is a definite platform for those who aspire to lead, learn, share, collaborate, and contribute towards their organisation's successful EPM journey. I will be very much looking forward to attending next year's EMEA EPM Summit on Monday 19th and Tuesday 20th of June 2017, again in St James's London! See http://emeaepmsummit.com for details of next year's event and to register your interest in attending.


Related Articles:
UK Blog Post: Momentous Events in London
Blog Post: Want to Be a European Black Belt in SAP BPC?
Blog Post: Comparing SAP EPM Event Choices
---
Author Bio:
Surya Tamada joined Column5 in June 2016 after 12 years of successfully delivering SAP EPM solutions for the clients of PwC, SAP Labs and Accenture. He is leading the Column5 EMEA SAP BPC 10.1 embedded practice, working on one of the first large-scale BPC embedded EPM projects in Europe.
Surya Tamada, Senior Consultant Column5 EMEA.