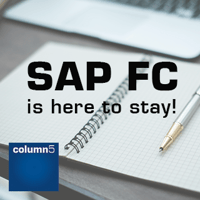 In June, Column5 Consulting and our EPM International partners hosted the EMEA EPM Leadership Summit at the Royal Overseas League in London.
This key event in our calendar brought together SAP EPM users from across the region to think, participate and network on all topics relating to EPM.
Among the many discussions and sessions that covered the entire SAP EPM portfolio were some specifically on the topic of SAP Financial Consolidation (SAP FC previously named SAP BFC). SAP FC (formerly Cartesis) is a well proven standalone consolidation solution, designed for large and complex corporates where control and auditability are essential. FC is especially relevant across UK and Europe, where IFRS and statutory reporting are key requirements.
Some highlights of the event were an excellent presentation from Christian Huber, head of Corporate Accounting at Hubert Burda Media, on implementing SAP FC 10.1 to achieve integrated internal and external financial reporting. There was also a well-received and thought-provoking session on best practice SAP FC implementations by our experienced SAP FC consultants. Fabrice Giraudin, Global VP Business Development for EPM and Finance Solutions at SAP, delivered an FC roadmap, a fascinating and informative guide for existing and potential SAP FC users demonstrating SAP's commitment to the FC solution for large-scale complex consolidations.
Several key messages came through:
FC is SAP's best consolidation solution for large and complex organizations for integrated IFRS and regulatory reporting where control and auditability are essential for meeting internal and regulatory requirements.

Best-in-class, high-speed consolidation software

, without compromise on audit trail and analysis detail required for legal, management and regulatory reporting purposes.

Out of the box complex consolidation functionality

such as Currency Conversion, Automated Cash Flow, Segmental Reporting, Mergers/Acquisitions and Disposals, Movement Analysis and Group Adjustment postings are features to develop an integrated reporting environment that supports internal, external and regulatory reporting.

SAP FC is here to stay

. Perhaps the most important message of all. With over 920 live customers, SAP FC is used by some of the largest, most complex and iconic global organizations in the world to achieve excellence in fast close, integrated consolidated management and legal reporting.
---
Watch our on-demand DNB webinar series on SAP BFC, Intercompany Reconciliation, & Disclosure Management
---
The SAP FC roadmap is clear, with innovations demonstrating SAP's commitment to the product. SAP is listening to their loyal, satisfied customer base, and users are driving the solution's innovation through SAP Idea Place and SAP Labs. These allow SAP to work closely with strategic customers and partners to determine the future direction of the product (support for SAP HANA 2.0, rejuvenated HTML5/SAP Fiori web UX, SAP S/4HANA Finance interoperability or Analytics reporting analysis connectivity). As HANA 2.0 is integral to the future of SAP Financial Solutions it was particularly important for customers to hear how FC is embracing this new high performance virtual environment: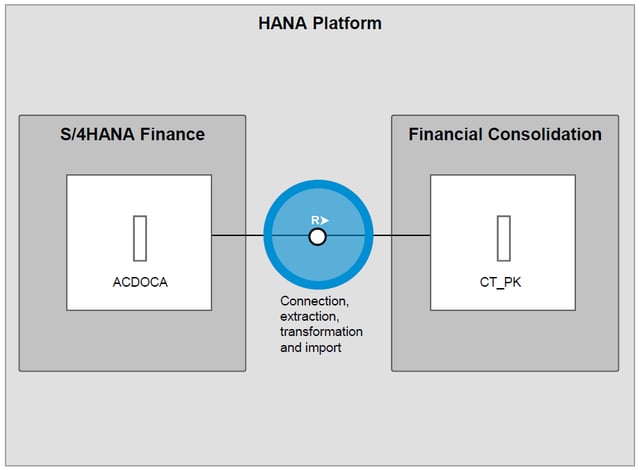 By having one unified application on traditional RDBMS, SAP HANA and cloud architectures, SAP FC users can plan for the future knowing they won't have to rebuild the consolidation system. This makes SAP FC a safe investment in a rapidly changing landscape where different solutions have no interoperability or unified thread to ease migration. The new UI for SAP FC is a high impact enhancement for existing and prospective customers: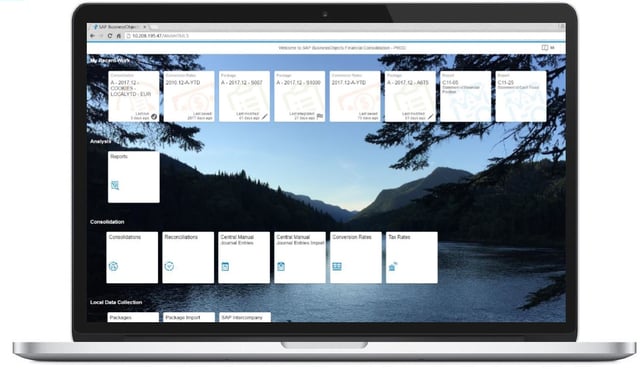 Users get the best of both worlds – a mature, stable and best-in-class back end with a cutting edge HTML5 UX for end-users. You can find an excellent summary from SAP of the unique features of SAP FC in this blog post.
These key messages were reinforced by Fabrice at the EMEA Summit:

"SAP FC continues to demonstrate why it is such a strong proposition among large and complex corporates with demanding regulatory requirements. We support the efforts of Column5 in supporting and promoting the solution and look forward to continuing our work with them as a preferred partner for implementation services.
During recent CFO workshops that we ran with Column5, we see more and more interest and initiatives from customers' finance teams to do a quick win SAP FC on HANA.
The benefits are clear to customers; to accelerate the record to report process chain which includes production of publishable financial statements and notes through SAP Disclosure Management, real-time reporting with the SAP BI suite, accelerate their finance transformation journey to S/4HANA Finance and reduce overall TCO."
Column5 and our EPM International partners have worked with SAP and our customers for over ten years to deliver successful and valuable SAP FC projects.
The team at Column5 can help customers in complex consolidation, EPM software selection, EPM landscape assessments, advice on fast close , EPM best practices, training and implementation of solutions. We work with the SAP EPM portfolio of products for planning, reporting and consolidation and understand the business processes involved as well as how to make the technology support excellence across those processes.
To find out more about SAP FC , visit these SAP AG links:
Related Content:
Key Lessons From Our Webcast Series with DNB ASA: "Achieving Excellence and Efficiency in EPM with SAP"


A Great Financial Consolidation Solution for Statutory and Regulatory Reporting in Complex Multinational Organisations


3 Key Findings from the Close Cycle Rankings 2016 You Need to Know
The Changing Role of Finance: Results Reporting to Business Partner
Author Bio:

Paul Coleman has spent 15 years working with financial systems and for the last 12 has been exclusively focused on SAP EPM solutions. He specializes in SAP Financial Consolidation (FC) and has particular expertise with SAP Intercompany, SAP Financial Information Management (FIM) and SAP Disclosure Management.
Paul is a SAP Certified Associate and has lead major full lifecycle implementations of SAP EPM solutions across Europe.