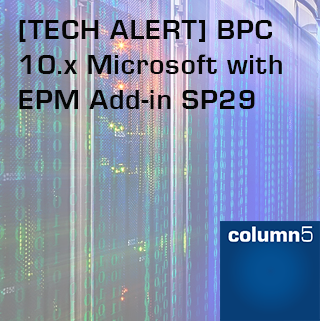 Our Technical Services team has received an influx of service tickets regarding issues with the recently released SAP BPC EPM Add-in Service Pack 29.
Problem
With EPM Add-in SP29 installed, we noticed that none of the built-in reports or report templates are working when trying to refresh with BPC 10.1 Microsoft (MS). When attempting to refresh, it keeps prompting to login to SAP NetWeaver (NW) system, instead of BPC 10.1 Microsoft. Please see example below:
ldcie3f.wdf.sap.corp EPMAddin_ODBOSP3 Consolidation
We are connected to the Planning model for BPC MS but it is trying to login to BPC NW Consolidation.