In part one of this two part blog I reviewed the upcoming enhancements and new features coming to the Business Planning and Consolidation (BPC) product. In this blog I will cover the remaining products in SAP's EPM portfolio.
SAP released the latest update to the Enterprise Performance Management (EPM) roadmap on March 19th. Although I won't go into great detail on the roadmap or discuss every new feature, I will provide high level overview of the highlights as I see them.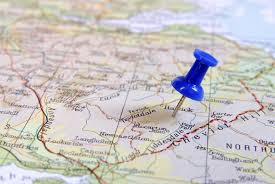 If you are looking for information on EPM 10.5 or 11.0 you won't find it in this latest update to the roadmap. Why? Because SAP has taken a different approach to releasing new functionality since the release of EPM 10.0. Are the days of major and minor releases gone forever? Only SAP can say for sure but as of right now, SAP is delivering enhancements and new functionality via support packs. This makes it more important than ever to stay up-to-date with everything included in each support pack. Even if you don't plan to install a support pack immediately, it is important to know what new features/enhancements you might want to take advantage of.
This latest roadmap is broken into two sections: Planned Innovations and Future Direction. Planned Innovations are usually in the 3-9 month timeframe whereas Future Direction is usually 12-24 months out. I will focus on the Planned Innovations in this blog.
Strategy Management
Enhanced integration with Business Planning and Consolidation for a more aligned strategy to execution process.
New HTML 5 user interface including Safari support.
Enhanced mobile capabilities – this includes functional enhancements to both the Strategy Management mobile application and the SAP CitizenInsight application.
Profitability and Cost Management
Report acceleration by leveraging SAP HANA. Customers should see enhancements to real-time reporting leveraging HANA. It is not clear yet how this will be implemented, HANA as a database for PCM or HANA as an accelerator; similar to how HANA was first integrated with BPC.
Enhanced functionality within the EPM Add-in for Microsoft Office to support MDX properties and writeback to PCM.
Enhanced Rules Manager to allow users to view and debug rules more quickly and efficiently.
Financial Consolidation
Support for HANA as a database – Adding support for HANA lowers the TCO for Financial Consolidation for those customers making the investment in HANA. SAP did not share any details on the potential impact on performance however.
Enhanced reporting functionality, reporting and usability within the EPM Add-in for Microsoft Office.
Content updates such as:

Financial Close and Disclosure management starter kits for IFRS and CoRep-FinRep for Banking.
Mobile BI for financial close.
Intercompany
Improved process for transaction level matching – allowing comments on each individual transaction.
Enhanced integration with BPC- Depending on when you purchased BPC, Intercompany is included with your BPC license. Check with your SAP sales representative to find out if you have rights to Intercompany. Where, BPC provides visibility into intercompany transactions, the Intercompany solution facilitates the intercompany matching process with a robust set of functionality.
Disclosure Management
Tighter integration with SAP Financial Consolidation to accelerate the update of consolidated data. With Disclosure Management being a recent addition to the Enterprise Performance Management portfolio we should continue to see integration between DM and BPC and Financial Consolidation increase.
Increased controls for data consistency and validation. These enhancements will enable for easier verification of disclosure data thereby increasing reliability of financial statements.
Simplification of XBRL creation. Increasing the usability of XBRL filing process for finance users.
SAP continues to deliver tighter integration among the solutions in the EPM portfolio as evidenced by this latest roadmap update. I hope this information was useful. If you are thinking about expanding your usage of EPM functionality in your organization but don't know where to start Column5 can help. We offer an EPM assessment service that helps organizations understand where they are on the EPM maturity curve and map out a comprehensive plan to get to where you want to be.
If you would like to see the full roadmap you can access it at www.service.sap.com/roadmap. You will need your S-userid to access the service marketplace.
---
If you do not have a User Id from SAP and would like to see the roadmap please watch our webcast
BPC v10 Roadmap & Demonstration
During this joint Column5 and SAP Webcast, we will discuss the upgrade path/process to SAP Planning and Consolidation version 10.0. We will demonstrate new features, tips and tricks along with implementation considerations.
To view all of our upcoming webcasts click here -> The EDGE