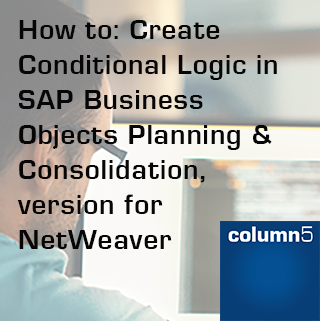 Applicable Releases:
Software Component Version Support Package
CPMBPC 800 SP18+
CPMBPC 801 SP11+
CPMBPC 810 SP07+
1. Business Scenario

Business logic is often dependent on which process is being performed. For example, during Budget season, an EPM application will execute one set of logic over many different time periods. However, during a monthly Consolidation process, a different set of logic will be executed to prepare data for financial reporting.