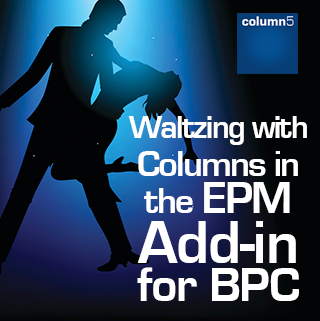 We all encounter game-changing challenges, so here's my story of how a simple task we do every day has taught me that things are not always as easy as they seem.
When using overrides with rows, the column keys sometimes shift around. We all have our strategies, however I discovered an issue with an EPM tab containing multiple reports (000, 001, 002 +...)
not
sharing a column axis. Typically, local members are positioned or anchored and methodically built with the expectation they'll stick. I hit a wall and was lucky a colleague was sitting nearby to share ideas on how to fix this issue.